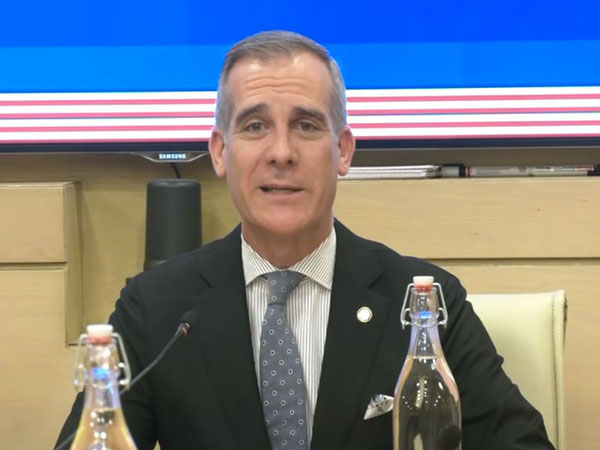 New Delhi [India], November 20: US Ambassador to India Eric Garcetti on Monday referred to the Mumbai terror attack when he was asked about the number of civilian deaths in Israel and Palestine during the ongoing conflict.
He made the remarks during an interactive session organised by the Observer Research Foundation on Monday in Delhi.
On the number of deaths of children and civilians, he said children have been kept as hostages and children are dying, there is a connection between the two. He noted that both sides continue to suffer.
"We can't quantify suffering. There's trauma on both sides. On tentative calculation of 20,000 people (killed in Israel-Hamas conflict), during Mumbai attack 20,000 people were suddenly taken into hostage, a person who was out there informed. Whatever you get rational or reasonable doubt the numbers," he said.
He added that they have to use every tool that they have to ensure that sufferings of civilians can be alleviated.
"It could be a pause but have to look a permanent peace and it doesn't happen again. I think that's the most important questions," he said.
Regarding the India-US 2+2 dialogue held last week, Garcetti said the joint statement reflects both countries' resolve to promote resilient rules-based international order to safeguard free open and inclusive Indo-Pacific through the Quad and other metrics, global issues.
The two leaders discussed the tragic humanitarian consequences of the conflict in Ukraine and the Middle East, reiterating their stance with Israel against terrorism, but also seeking to alleviate civilian suffering and adhere to international humanitarian law.