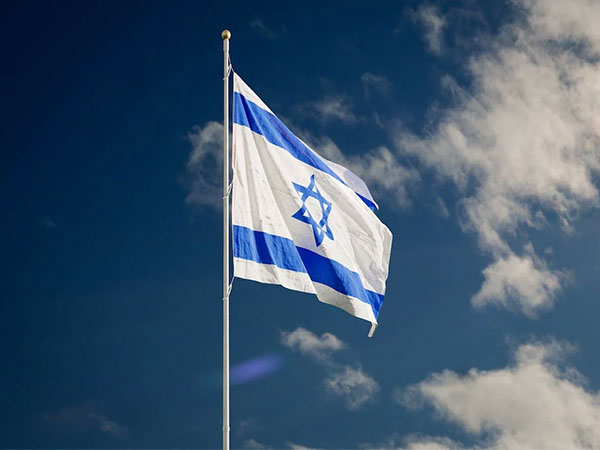 Tel Aviv [Israel], November 20: Knesset legislation allowing for the death penalty to be applied to terrorists will be put on hold pending the approval of Israel's security cabinet, said coalition chairman MK Ofir Katz on Monday.
The announcement came after the families of hostages sparred with right-wing lawmakers during a meeting of the Knesset's Security Committee earlier in the day.
The bill, introduced by the right-wing Otzma Yehudit party, is opposed by The Hostages' Families Forum, which represents the interests of the families of Israelis being held captive in Gaza. Around 240 hostages — Israelis and foreign nationals — were abducted on Oct. 7 when Hamas attacked Israeli communities near the Gaza border.
The Forum said the legislation "severely endangers the lives" of their loved ones.
"The discussion's timing endangers our loved ones without actively promoting a public interest," the forum said in a statement.
During the stormy committee meeting, a relative of one of the hostages shouted, "Stop talking about killing Arabs and start speaking about saving Jews,"
Otzma Yehudit lawmaker MK Almog Cohen insisted that the hostages' families "do not have a monopoly on the pain," adding, ""We have also buried more than 50 friends."
National Security Minister and Otzma Yehudit party leader Itamar Ben-Gvir announced on Saturday evening in post on X, formerly called Twitter, that his party would introduce a bill to the Knesset this week.
Interior Minister Moshe Arbel of the Shas party said on Sunday that he supports the death penalty for the Hamas terrorists who led the Oct. 7 massacre.
Likud Party lawmaker Amit Halevi last month submitted a bill to Israel's parliament that would allow courts to impose the death penalty on Palestinian terrorists who participated in Hamas's Oct. 7 terror assault.
The only individual ever executed by Israel was Adolf Eichmann, the Nazi architect of the Holocaust. He was hung in 1962 and his ashes scattered at sea after he was found guilty of genocide and crimes against humanity.
An Israeli court sentenced John Demjanuk to death for crimes against humanity while working at different concentration camps. However, Israel's Supreme Court overturned the sentence in 1993. Israel eventually extradited Demjanuk, who died in Germany while appealing a conviction there.
At least 1,200 people were killed in Hamas' attacks on Israeli communities near the Gaza border on October 7. Another 240 men, women, children and soldiers were taken back to Gaza as hostages. Some people remain unaccounted for as authorities continue to identify bodies and search for human remains.