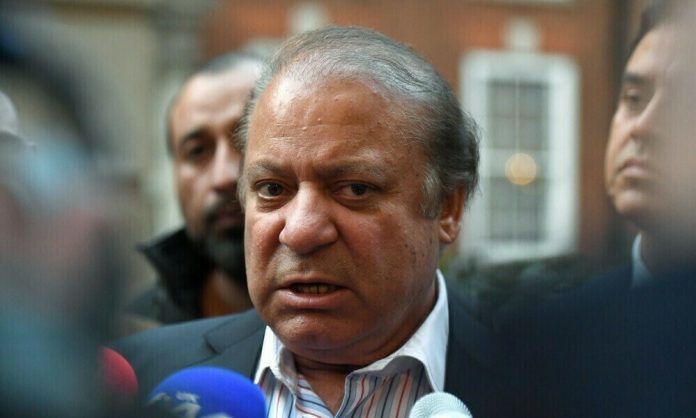 Islamabad [Pakistan], November 20: The Islamabad accountability court has ordered the National Accountability Bureau (NAB) to record the statement of Pakistan Muslim League-Nawaz (PML-N) supremo Nawaz Sharif in the Toshakhana case.
The court asked the authority to record Pakistan former premier's statement until November 30.
The case alleges that Nawaz, former president Asif Ali Zardari and ex-prime minister Yousuf Raza Gilani had received luxury vehicles and gifts from the Toshakhana — a government repository that stores gifts given to rulers, parliamentarians, bureaucrats and officials by heads of other governments, states, and foreign dignitaries.
Earlier in June 2020, an accountability court issued non-bailable arrest warrants for the former premier. Months later, Nawaz challenged the warrants in the Islamabad High Court but withdrew the petition days later.
Today, pleader Rana Irfan and Nawaz's lawyer Qazi Misbah appeared in court.
At the outset, Advocate Misbah urged the court to issue directions to the National Accountability Bureau on recording Nawaz's statement.
"A supplementary reference needs to be filed… a reference was filed in the absence of Nawaz," he said, adding that "we want the NAB to record Nawaz's position".
Here, the NAB prosecutor sought time to go through the petition. However, Judge Muhammad Bashir said: "What is the problem? Call Nawaz Sharif and record his statement."
In his response, the prosecutor said only the investigating officer could record the statement. At that, Advocate Misbah asked the former for the questionnaire. "We will give the answers," Nawaz's lawyer added, Dawn News reported.
The NAB prosecutor then said there were no objections to the PML-N supremo recording his statement before the IO. The hearing was then adjourned till Nov 30.
On Sept 10, 2020, he was declared a proclaimed offender in the case, with an accountability court initiating the process to confiscate his properties and directing the National Accountability Bureau (NAB) to make his arrest through Interpol.
Last month, just two days before his return to Pakistan, the court suspended Nawaz's perpetual arrest warrants.
At the previous hearing, the court had confirmed the PML-N supremo's bail in the case.