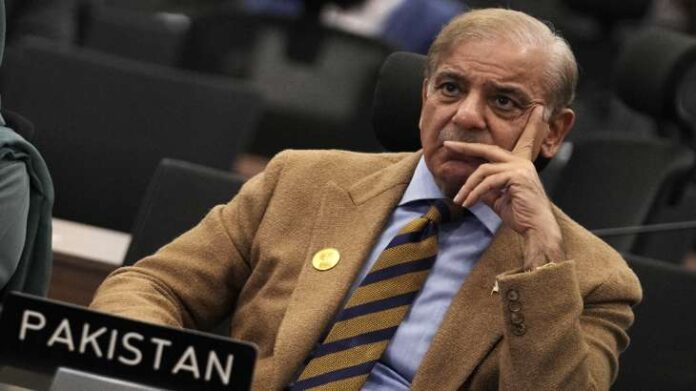 -Ministers voluntarily take salary cuts, prime minister says
-Country's austerity move aimed at meeting IMF deal conditions
Pakistani ministers can no longer fly business class or stay in five-star hotels abroad. And the government thanks them for taking salary cuts.
The South Asian nation fighting to stay solvent and avoid a debt default has unveiled $764 million of cost-cutting measures needed to help revive a $6.5 billion of International Monetary Fund bailout. The government will follow up with further austerity measures in the next budget in July, Prime Minister Shehbaz Sharif said Wednesday.
"This is need of the hour," he said after a cabinet meeting in Islamabad. "We have to show what the time demands from us and that's austerity, simplicity and sacrifice."
The world's fifth most populous country has descended dangerously close to a debt default in recent months. The $350-billion economy, with just $3 billion of foreign-exchange reserves by one estimate, also faces a dollar squeeze that tests its external stability. Supply disruptions caused by flooding, food shortages and steps the government took to meet IMF's preconditions for the rescue may push inflation above 30% for the first time on record, according to Bloomberg Economics.
As common people come out on streets to protest crippling conditions, the government is trying to show austerity begins at the highest levels. Several federal and state ministers besides high-ranking government officials have volunteered to forgo salaries and perks, Sharif said. The government has also banned the purchase of luxury items and cars until next year, he added.
Parliament this week voted to roll out tax increases including higher levies on luxury imports. The government had raised energy prices and let the currency weaken after the IMF called on the nation to scrap subsidies and enable a market-determined exchange rate.
Meanwhile, the State Bank of Pakistan has raised the benchmark rate by 725 basis points since the start of 2022 and signaled more monetary tightening is coming. SBP will hold its next policy review on March 16.
Pakistan faces $542.5 million of coupon repayments this year, according to data compiled by Bloomberg. In all, the country has $8 billion in dollar bonds debt due by 2051 with the next payment of $1 billion due in April next year. Most of the nation's external debt of about $100 billion is sourced from concessional multilateral and bilateral sources.