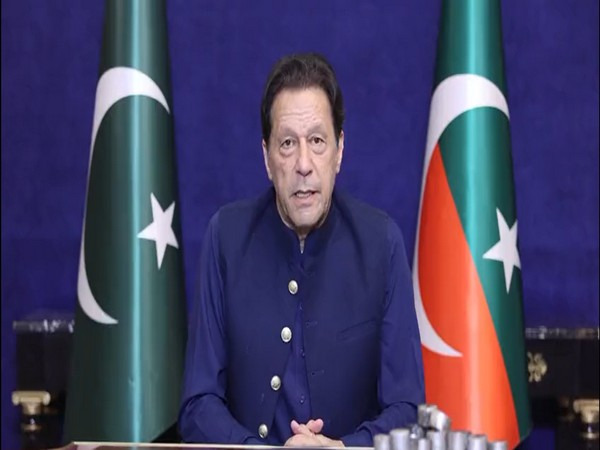 Islamabad [Pakistan], March 16: The Lahore High Court (LHC) on Thursday prohibited the Pakistan Tehreek-e-Insaf (PTI) from holding a rally this Sunday at Iqbal Park (Minar-e-Pakistan). The court asked PTI to let citizens live their routine lives.
The party was planning to hold a "historic" public rally in Lahore's Minar-e-Pakistan on March 19 and PTI Chairman Imran Khan was set to lead it. The judge criticized the party for not planning its public gathering ahead of time. He said that if the party wanted to hold a jalsa, then the preparations should have started 15 days prior.
"For God's sake, let the people live their routine lives. Your rally will not take place this Sunday. Even if a person gets married, they plan ahead," the judge said as per the Geo News report. The judge asked the party leader to sort out the issue with the authorities.
"We are being embarrassed as a nation," the judge said, asking the PTI to once again reschedule its rally.
PTI Senior Vice President Fawad Chaudhry had approached the high court a day earlier seeking to stop the police operation in the Zaman Park area. The police had taken action to arrest former Pakistan Prime Minister Imran Khan in the Toshakhana case, according to court orders.
During the initial hearing, the High Court had directed police to suspend the operation until 10 am today which helped calm the situation at Imran Khan's residence.
Justice Tariq Saleem Sheikh resumed the hearing today and noted that neither the LHC nor the Islamabad High Court (IHC) had stopped the law enforcers from executing the deposed prime minister's arrest warrants.
In the order issued later, the court said that the "order passed yesterday" shall remain enforced till the next hearing, which implies that the Zaman Park operation has been halted till tomorrow, as per the news report.
PTI workers clashed for nearly 24 hours with the law enforcers attempting to get through the party supporters and arrest Imran Khan, as per the Geo News report. Scores of people, mostly police personnel were injured in the process as the law enforcers fired teargas and party supporters started throwing Molotov cocktails.