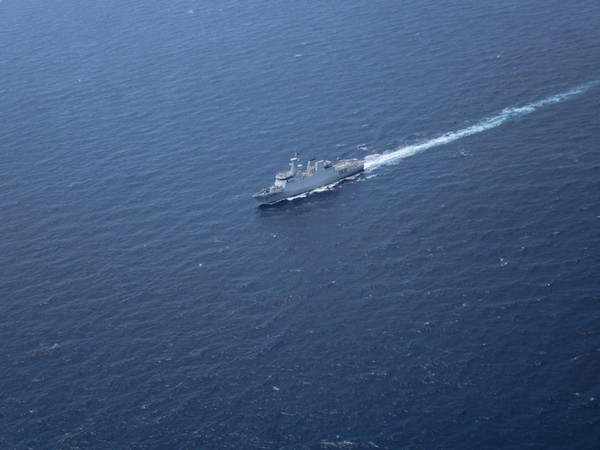 Tokyo [Japan], March 17 : Two Chinese vessels entered Japan's territorial water near the Senkaku Islands on Friday, pursuing two Japanese fishing boats in the East China Sea, Japan's NHK World reported.
The two Chinese ships reportedly entered Friday in territorial waters off Taisho Island between 4:20 and 4:50 a.m. (local time).
The ships, along with two other Chinese ships, were previously cruising in the contiguous area just outside of Japan's territorial waters, the coast guard officials said. According to NHK World, the same Chinese ships also entered Japanese waters on Thursday.
The three Chinese ships entered the Uotsuri Island area's territorial waters on Thursday. It appears that they were also pursuing Japanese fishing vessels.
For almost 17 hours, the ships stayed in Japanese waters. In order to protect the fishing boats and provide a warning to Chinese vessels to leave Japan's territorial waters right away, the coast guard sent out patrol boats.
Friday's incident is the ninth time this year that Chinese government ships have been spotted in Japan's territorial waters around the Senkaku Islands, NHK World reported. Notably, Japan controls the islands, whereas China continues to claim them.
According to history and international law, the islands are inextricably linked to Japan's territory, the Japanese government claims.
Japan has repeatedly ramped up patrolling of its territorial waters amid the increasing presence of Chinese vessels in and around the waters near the Senkaku Islands, known as the Diaoyu islands in China.
The Fumio Kishida government has developed a policy to boost the country's Coast Guard capabilities, including patrolling its waters by ship and aircraft, Japan's NHK World reported. The Japanese media said this development follows an increase in China's maritime activities last year near the Senkaku Islands in Okinawa Prefecture.
The Senkaku Islands are a group of islands in the East China Sea.
They are located northeast of Taiwan, east of China, west of Okinawa Island, and north of the southwestern end of the Ryukyu Islands. Japan maintains they are an inherent part of its territory. Meanwhile, alongside China, Taiwan also claims these islands.