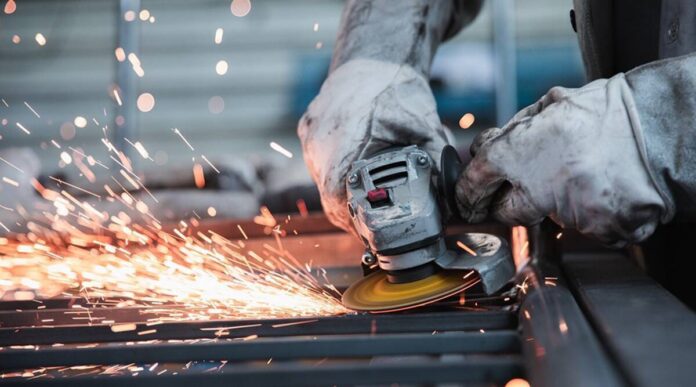 India's manufacturing sector expanded at the slowest pace in four months in February but remained relatively strong amid buoyant domestic demand, despite higher inflationary pressures, a private survey showed on Wednesday.
Rising borrowing costs and weakness in manufacturing have slowed the Indian economy. It expanded 4.4% last quarter year-on-year from 6.3% in the previous quarter, data showed on Tuesday, slower than the 4.6% predicted in a poll.
The manufacturing sector shrank 1.1% in the quarter year-on-year, the second straight contraction reflecting a weakness in exports.
The Manufacturing Purchasing Managers' Index, compiled by S&P Global dipped to 55.3 last month from January's 55.4, but it was higher than a Reuters poll expectation for 54.3 and still well above the 50-mark separating expansion from contraction for a 20th straight month.
"Companies were confident in the resiliency of demand and continued to add to their inventories by purchasing additional inputs," said Pollyanna De Lima, economics associate director at S&P Global Market Intelligence.
New orders and output rose sharply, indicating strong underlying domestic demand. But an index measuring international demand eased to its lowest in an 11-month expansion streak in the wake of faltering global demand.
Input cost inflation continued to accelerate with firms mentioning higher prices for electronic components, energy, foodstuff, metals and textiles. However, it stayed below the long-run average.
But a vast majority of firms decided to not yet pass on the extra costs to clients in an attempt to boost sales.
If they do opt to pass the burden on, then inflation, which was above the RBI's inflation target of 2%-6% for almost all of 2022, could remain elevated and push the Reserve Bank of India (RBI) to tighten further.
The RBI has already hiked the repo rate by 250 basis points since May last year and had been expected to pause after its February meeting.
But inflation rose to 6.52% in January and the repo rate will now peak at 6.75% in April from 6.50% currently, according to a poll taken last week.
Nevertheless, the business expectations sub-index showed an uptick in confidence regarding the year-ahead outlook on strong demand predictions.
Firms were reluctant to hire, though, and job creation was only marginally up.
"Job creation failed to gain meaningful traction, however, as firms reportedly had sufficient staff to cope with current requirements," added De Lima.