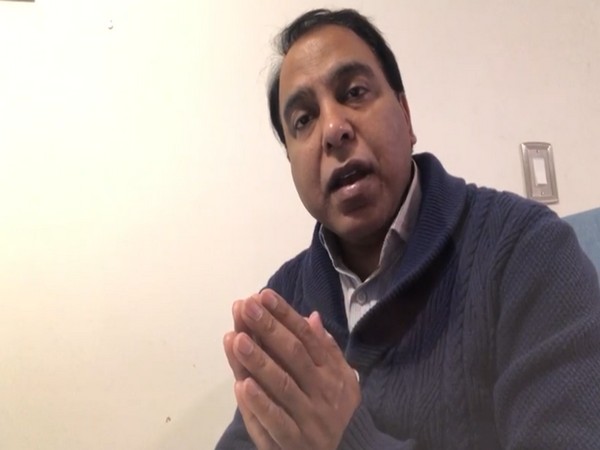 Washington DC [US], July 10: Highlighting religious discrimination in Pakistan, human rights activists raised concern over the decline in the percentage of minorities in Pakistan.
Naveed Walter, the President of Human Rights Focus Pakistan said that the population of minorities in Pakistan has come down to 3 per cent from 23 per cent since its independence in 1947.
"There were multiple reasons behind this. One of the main reasons was when Pakistan was declared an Islamic country. In 1973, when the constitution was established, in Article 2 it was stated that Islam shall be a state religion. In Article 41 (2) it was declared that the President shall always be a Muslim always. Article 91 restated that the Prime Minister shall be a Muslim always. There were multiple amendments in the constitution in the 1980s when the dictator Muhammad Zia-ul-Haq made the amendments in the constitution as per the Sharia law", said Naveed Walter.
The human rights activist said that the blasphemy law was introduced in the country to target religious minorities. A large number of people have been killed and many languished in jail across Pakistan since its introduction.
Naveed Walter said, "3,000 people have been victimized regarding minorities and other innocents. Many have been killed during court trials (over blasphemy and other charges) and many are in prisons. And many have been killed in just alleging time and even at police stations they have been killed. There are also several other social, economic and political reasons that minorities are facing atrocities in Pakistan".
Human rights defenders have long blamed blasphemy and other draconian laws exploited by religious extremists as well as ordinary Pakistanis to settle personal scores against minorities, including Christians, Hindus and Sikhs.
In Punjab province, Christians are being targeted, whereas, in Sindh, the Hindus are being persecuted.
In Khyber Pakhtunkhwa province, where the majority of the Pashtuns are living, the Sikhs have been targeted.
"In Pakistan, the minorities are demanding equal rights and they demand change in the constitution. It should not only be for Muslims but to give equal status to all," said Naveed Walter.