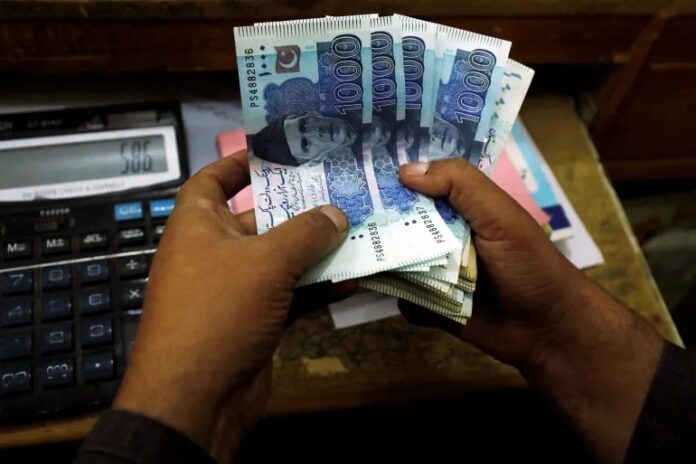 Remittances sent home by Pakistanis working abroad fell to $27bn for the fiscal year 2023, compared with $31.3bn a year earlier, the country's central bank said on Monday.
Remittances for June slumped to $2.2bn from $2.8bn a year earlier, central bank data showed. The remittances were mainly sourced from Saudi Arabia ($515.1m), the United Kingdom ($343m), the United Arab Emirates ($324.7m) and the United States ($272.3m).
According to the World Bank last year, Pakistan was the world's sixth top recipient of remittances in 2022, behind India, Mexico, China, the Philippines and Egypt, although Tonga, Lebanon and Samoa are most dependent on money sent home from abroad as a percentage of GDP.
Pakistan's economic crisis
The drop signals another blow to Pakistan's economy which is facing its worst crisis since gaining independence from Britain in 1947.
Years of financial mismanagement, a global energy crisis and severe flooding have battered the economy, resulting in a slew of strict economic measures imposed by the International Monetary Fund (IMF) as Pakistan's central bank looks to secure a bailout.
The $3bn short-term financial package from the IMF is subject to approval by its board on July 12.
Islamabad has revised its 2023-24 budget and raised its benchmark interest rate to 22 percent in recent days in line with IMF demands. The IMF also got Pakistan to raise more than 385 billion rupees ($1.41bn) in new taxation to meet their fiscal adjustments.
The changes have fuelled an all-time high inflation of 38% year-on-year in May, the highest in Asia.