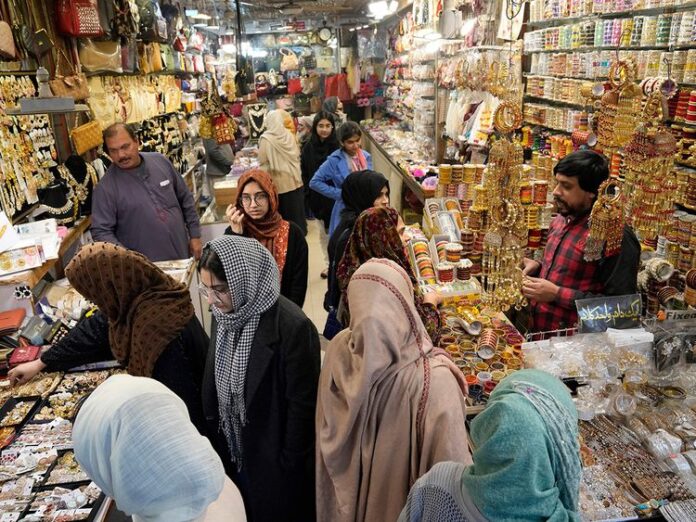 Islamabad: Pakistan's economic growth slowed sharply to one of the lowest levels in its history as its woes intensify amid record inflation and interest rates, along with a stalled International Monetary Fund bailout.
The National Accounts Committee reported gross domestic product provisionally expanded 0.29 per cent for the fiscal year ending June 30, in a statement released on Thursday in Islamabad. An initial 5 per cent GDP target set last June, was revised down to 2.3 per cent in September after devastating floods last summer.
This is only the fifth time in Pakistan's history the growth rate has been less than 1 per cent, according to Pakistan Bureau of Statistics data going back to 1952. The last time this happened was in fiscal 2020 when the pandemic hit global economies hard.
The slowdown is largely due to a reduction of industrial output caused by government restrictions on the imports of many raw materials, since it doesn't have the funds to make those purchases. Agricultural output has also contracted due to last year's floods that submerged one third of the country and displaced millions of people.
"This is more managed decline, or decline by design," said Mohammed Sohail, CEO of Topline Securities, adding this has helped the government control the current account deficit and maintain foreign exchange reserves at over $4 billion, despite debt repayments.
The World Bank and the Asian Development Bank have both cut their growth forecasts for Pakistan. Last month, the ADB said it expects the economy to slow significantly to 0.6 per cent, down from 6 per cent. The World Bank's latest assessment forecasts 0.4 per cent for the current fiscal year, saying it's likely to "remain below potential in the medium-term."
"The first-half of the financial year will be challenging as a new IMF deal is expected to take three to four months and then there will be some political stability after elections, so things will start improving after December," said Topline's Sohail.