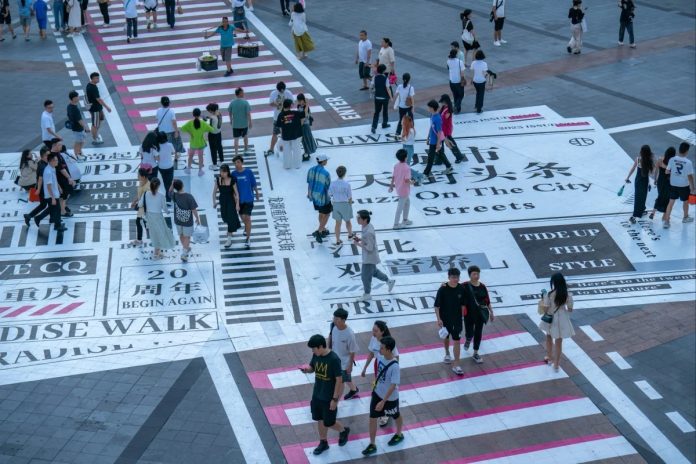 All overseas trips arranged by institutes in Chongqing will have to undergo security screening from Friday, when the southwestern megacity becomes the first to implement a local version of China's newly expanded national 
anti-espionage
 law.
The Ministry of State Security in Beijing, China's top anti-espionage agency, hailed the move as a welcome "first" in a post on its official WeChat account on Thursday, describing the legislation due to take effect in Chongqing as "simple", "fast" and "effective".
This comes after China in July put in place a drastically amended national anti-spying law, to give a broader definition to acts of espionage.
Chongqing's local version of the law, passed on July 27, is made up of 29 articles and goes further than the national regulation, including imposing strict oversight of overseas exchanges.
All courier service providers in the municipality must also obtain national security clearance before they can operate.
"[China's] revised national anti-espionage law has provided a powerful legal weapon to deepen the fight against spies in the new era," the state security ministry's WeChat post said.
"[The legislation in Chongqing] further enhances its implementation, providing clearer and more explicit legislative guidelines for Chongqing to carry out counter-espionage work."
Article 10 of the Chongqing regulation calls for "stronger counter-espionage efforts in foreign-related exchanges, including training on preventing spies from departing, managing overseas trips [as they take place] and interviewing people after they return".
Another article requires that anti-spying training be included in civil service and school curriculums.
Almost all major government departments will be involved in Chongqing's counter-espionage efforts. The new law stipulates that all government divisions and companies must strictly oversee employees dispatched overseas, and immediately report to national security authorities if they are found to have been recruited by foreign intelligence organisations or had "left their posts without permission and refused to return".
The new regulations will also include strict oversight of "cooperative projects with foreign countries that may involve 
national secrets
", including examining relevant information before sharing them to prevent spying.
Under China's legal system, provincial legislatures can enact local legislation to implement national laws within their borders.
The national anti-espionage law was first enacted in 2014, and several local governments later rolled out their own versions of it.
The new expanded law comes as China scales up its anti-espionage efforts with a strong focus on 
tensions with the US
, including mobilising the public at large.
Passed in April and effective since July 1, the new regulations expand the definition of spying and the investigative powers of the national security law enforcement bodies, such as allowing anti-spy agencies to inspect the facilities and electronic equipment of companies and individuals.
Its wide scope has raised concerns among many foreign companies operating in China.
China must "proactively defend" against spies to strengthen national security and the ruling 
Communist Party
's leadership, State Security Minister Chen Yixin wrote in an article last month, shortly after the new law took effect.
Higher standards for national security measures were required because "the external environment and security situation have changed significantly", Chen wrote.
Earlier this month, his ministry launched a 
public page on WeChat
, China's most widely used social media network, where it has since publicised the anti-espionage law.
In a surprise move, as China rarely identifies organisations or nations suspected of spying, the ministry this month twice accused 
the CIA by name
 of trying to recruit Chinese informers.
Publicising this on its WeChat page, the ministry also called on the people to be on the lookout for spies and report them.