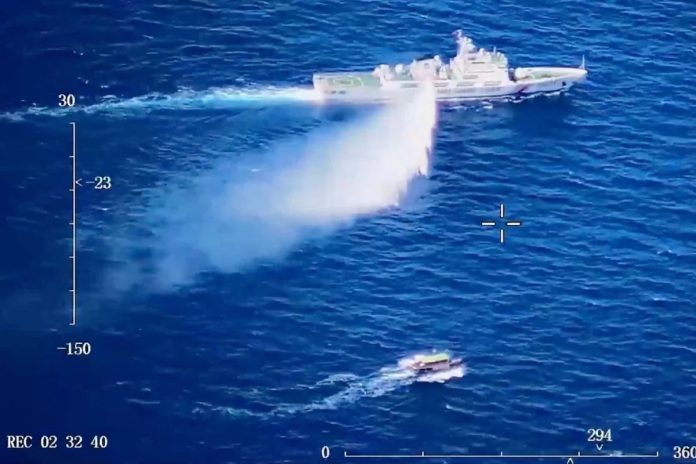 China's ties with Vietnam appear set for a seismic shift, as Hanoi prepares to upgrade its relations with Washington to the same level as those with Beijing.
The historic two-step elevation – from what had been a "comprehensive partnership" since 2013 – to a "comprehensive strategic partnership" is expected to be announced when Joe Biden arrives in Hanoi on Sunday for his first visit as US president.
Biden's trip and the expected upgrade in bilateral ties mark a double breakthrough after years of US efforts to court Vietnam, which has steadily tilted towards Washington but nonetheless continued its balancing act in the US-China rivalry.
The change in status will elevate the United States by two notches to the highest level in Vietnam's diplomatic hierarchy – alongside China, Russia, India and South Korea.
This undoubtedly comes as a big surprise for Beijing, as Hanoi had initially expressed caution about the upgrade over likely repercussions on ties between the communist-ruled neighbours.
The move also looks set to reinforce China's sense of being under siege. Officials and observers in Beijing have voiced fears about a return of America's "triangular diplomacy", which then US top diplomat Henry Kissinger adeptly used half a century ago to tilt the Cold War balance of power – by reopening direct diplomacy with China to counter the Soviet Union.
Beijing has been on a high alert about the Biden administration's recent inroads in forging bilateral and multilateral coalitions targeting China, including a de facto military alliance with Japan and South Korea unveiled at a landmark trilateral summit in Camp David last month.
In a stark warning to China's neighbours on Saturday, top diplomat Wang Yi said the culprit behind renewed tensions in the disputed South China Sea must be exposed, accusing a "backstage manipulator" of stirring up troubles in an apparent reference to the US. The "tragedy" of the war in Ukraine must not be allowed to happen in Asia, he cautioned.
This is not the first time that Wang has invoked the Ukraine crisis in sounding an alarm against outside interference in the region.