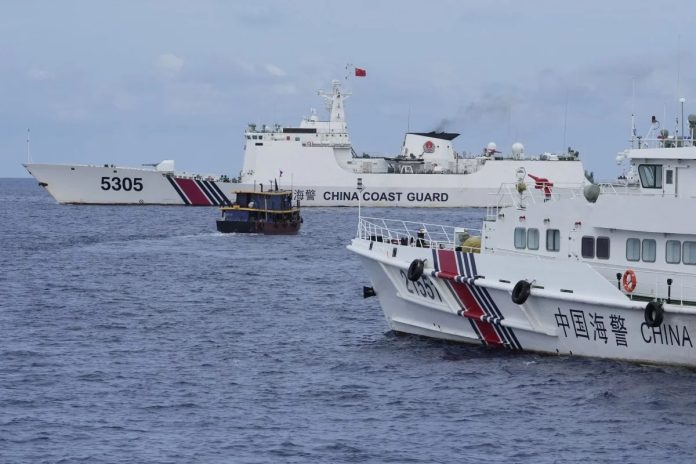 Beijing risks damaging its ties in the region if it continues efforts to assert control in the disputed South China Sea, analysts said ahead of the annual Asean gathering.
They said recent developments in the resource-rich waterway served as a "warning" to regional governments, which would increasingly gravitate towards the United States and its Western allies.
Beijing last week released a new "standard map" with its unilateral claims to most of the South China Sea – a move that drew a strong reaction from the region, including Malaysia, Indonesia, Vietnam, the Philippines and Brunei.
Malaysia's foreign ministry said it "does not recognise" China's expansive claims, while Manila called it the "latest attempt to legitimise China's purported sovereignty and jurisdiction" over the Philippines' maritime areas.
Yohanes Sulaiman, an associate professor of international relations at the Jenderal Achmad Yani University in Indonesia, said Beijing had much to lose from its assertion in the longer term, and that as countries in the region grew stronger economically and militarily they would "remember this humiliation".
"China basically won't be able to buy these countries' hearts and minds. And in the case of a conflict between China and the US, they will be far more likely to side with the US," Sulaiman said.
"By doing this, China is damaging its long-term influence … hurting its own interests and this will badly backfire for China in the future."
Renato Cruz De Castro, a professor of international studies at De La Salle University, said the string of government statements issued over China's new map indicated a "very strong pushback" in the region.