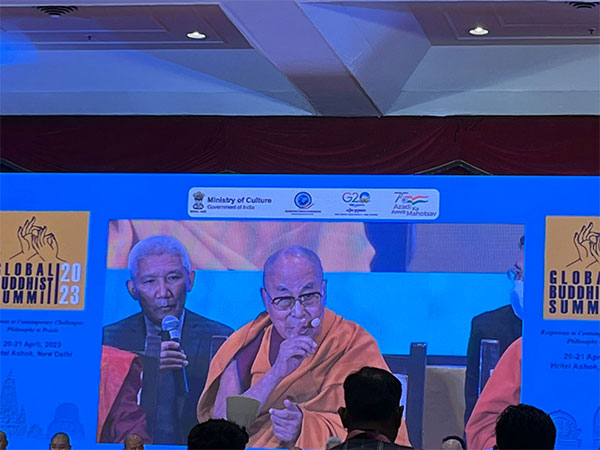 Thimphu [Bhutan], May 5: The Global Buddhist Summit's declaration placed a strong emphasis on the necessity of addressing the pressing issues affecting both the human race and the global community in order to provide a viable framework for a better future.
Its objective lies in discussing contemporary global issues from a Buddhist perspective.
The first Global Buddhist Summit (GBS) was held from April 20 to 21 in New Delhi. The International Buddhist Confederation and the Indian Ministry of Culture jointly organised the inaugural conference.
Delegates from 30 nations, including monks, Buddhist scholars, practitioners, and leaders of international Buddhist organisations, attended the conference. A Declaration was approved at the summit's conclusion in front of 170 international delegates, including 150 from India and representatives from Mexico, Cambodia, Laos, Thailand, and Japan, according to Bhutan Live.
In his opening remarks at the first GBS on April 20, the Prime Minister of India, Narendra Modi emphasised that despite confronting issues such as violent conflicts and the ecological catastrophe of the modern world, the teachings of Lord Buddha, which date back hundreds of years, continue to be a very helpful way of life and guide.
According to Bhutan Live, the declaration has urged the global community to imbibe and follow Buddhist tenets to find answers to the problems today facing the world. The main elements of the Declaration of the GBS included an emphasis on the promotion of peace and harmony, recognition of deterioration of the environment and promotion of sustainable development to diminish carbon emissions.