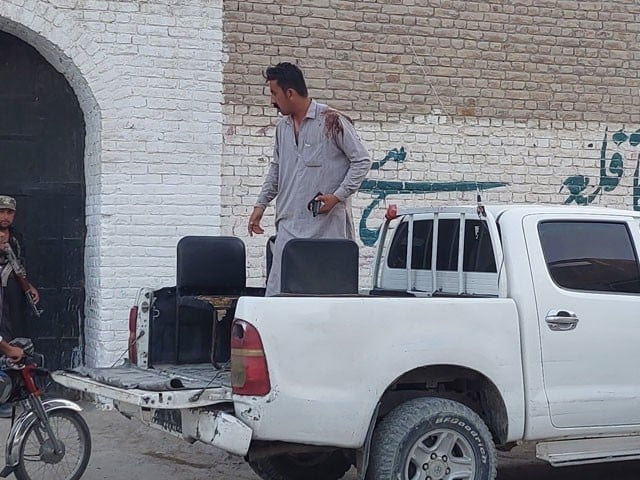 CHAMAN: Over a dozen high-risk prisoners escaped from the Chaman District Jail in Balochistan on Thursday, causing a major security breach and prompting a swift response from local law enforcement agencies.
The jailbreak occurred early Thursday morning during the period allotted for Eid prayers. According to police officials, prisoners from Barrack No. 4, who were mostly implicated in serious crimes such as murder and attempted murder, staged a surprise attack on the police officers on duty.
Armed with the crutches of disabled inmates, more than 15 prisoners overwhelmed the on-duty officers, managed to snatch an official Kalashnikov from a sentry posted at the main gate, and opened fire. In the ensuing chaos, one police officer was injured and has since been hospitalised.
The prisoners then shot open the main gate's lock, enabling their escape. The group of escapees included more than 12 prisoners.
The Chaman District Jail is situated on Taj Road, near the city's police station.
Following the escape, the police, along with the Quick Response Force (QRF), immediately initiated a search operation, according to Superintendent of Police Naeem Achakzai.
An encounter between police and the escapees in the areas of Hudi Pakht and Gorai Kahol lead to the death of one fugitive and the injury of two others, who were subsequently taken to the hospital.
SP Achakzai raised the possibility that external facilitators may have aided the prisoners in their escape. He also acknowledged that the police presence in the jail had been reduced due to the Eid celebrations, as several officers had been assigned to duties at Eidgahs.