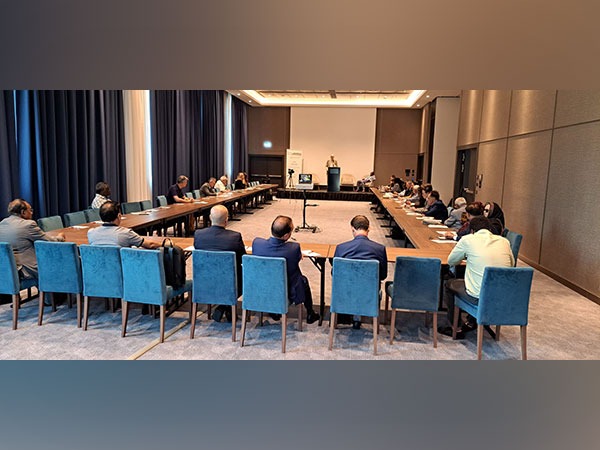 Geneva [Switzerland], June 29: Human rights activists, intellectuals and diplomats gathered in Geneva on Wednesday to voice concern over the persecution of ethnic and religious minorities by Pakistan and China through systematic torture and discrimination.
They raised concern over the gross human rights violations committed by Pakistan against Baloch, Sindhi and the Pashtuns, and against the Uyghur Muslims by China.
The event titled "Symposium on Freedom of Religion, Human Rights and Politics" was organised by Interfaith International, an NGO based in Switzerland.
Dr Lakhu Luhana, Secretary General of the World Sindhi Congress said, "Interfaith International has supported the oppressed nations of Pakistan such as Sindhis, Balochs, Pashtuns and Kashmiris. Dr Charles Graves (of Interfaith International) with his commitment and honesty has played a vital role in providing a platform to voiceless people."
The participants also highlighted the systematic persecution of the ethnic and religious minorities in both countries through draconian laws and their armed forces while calling for immediate intervention by the international community.
Fazal-ur-Rehman Afridi, a Pashtun political activist said, "The Pashtun ethnic minority is systematically oppressed by Pakistan. In the last 20 years under the so-called war on terror, Pakistan has committed gross human rights violations, including enforced disappearances, extra-judicial killings, arbitrary detentions and torture."
He added, "How can the religious and ethnic minorities trust the state of Pakistan, the military establishment when even the former prime minister cannot file an FIR against the ISI officer who was involved in the attempted murder of that Prime Minister."
The activists also said that the China-Pakistan Economic Corridor that links Uyghur-populated Xinjiang to Gwadar port in Balochistan, has brought death and destruction for the indigenous people.
Dolkun Isa, the President of the World Uyghur Congress said, "CPEC, China-Pakistan Economic Corridor, not only impacts Uyghurs' lives, but also so many Balochi people, Sindh people, Gilgit people and the rest of the people. They have destroyed daily life. But, unfortunately, the entire world is silent over the issue."
The oppressed people from Pakistan and China, who have been facing persecution and state atrocities are raising their voices at international platforms, especially at the United Nations.