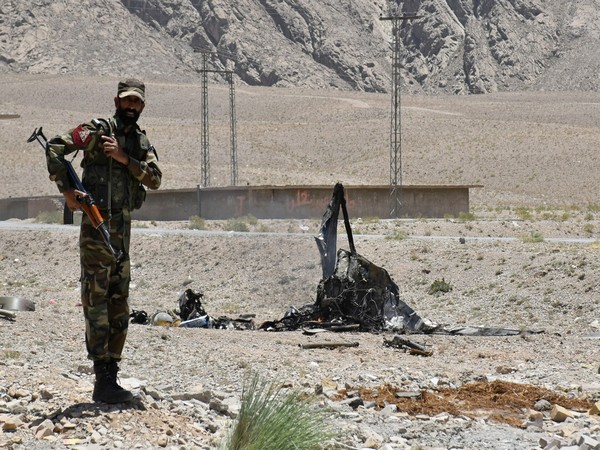 New Delhi [India], May 5: A rights activist has slammed Pakistan Foreign Minister Bilawal Bhutto Zardari, who is in Goa to attend the SCO Foreign Ministers' meeting, over the killing of seven school teachers in separate incidents in Khyber Pakhtunkhwa region on Thursday.
Condemning Zardari over the mass killing of Shia teachers in Pakistan , Shujaat Ali Quadri, Chairman of the Muslim Students Organisation in India, asked why his governement and the security agencies could not protect the minority community in Pakistan .
"Seven Shia teachers were killed in #Parachinar Pakistan yesterday. Mr. @BBhuttoZardari Why your government and your security agencies have failed to protect the minority community in Pakistan ," Quadri tweeted.
Seven teachers of the same school were killed in two separate incidents in Upper Kurram Tehsil of Pakistan's Khyber Pakhtunkhwa, Geo News reported.
According to local police, unidentified gunmen shot the teachers in the staffroom of Government High School Tari Mangal, as per news report. All the teachers were present in the building and were carrying out their exam duties at the time of the incident. The authorities have imposed emergency in all the hospitals in the region.
In another incident in the Parachinar region of Upper Kurram, a teacher was killed while he was travelling in a car on Shalozan Road. The incident took the total number of teachers killed in a day to eight. According to the police, the teacher, Mohammad Sharif, who was killed inside the car, belonged to the same school.
After the incident, the ongoing matriculation exams, which began on April 28, were postponed until further notice. The police have launched a search for the killers. However, the police have not been able to track the killers so far.
Pakistan President Arif Alvi condemned the killing of teachers and expressed grief over the two incidents.
Extending his condolences to the bereaved families, he expressed hope that the suspect will be punished soon according to the law
Former Pakistan President and Pakistan People's Party co-chairman Asif Ali Zardari also condemned the killing of teachers . He said the criminals involved in the killing of teachers should be brought to justice.
Taking to its official Twitter handle, the secretariat of the chairman Pakistan Peoples Party posted, "Former President Asif Ali Zardari expressed regret over the killing of 7 teachers in Parachinar Killing of teachers during duty is terrorism." Criminals involved in the killing of teachers should be brought to justice," he said.