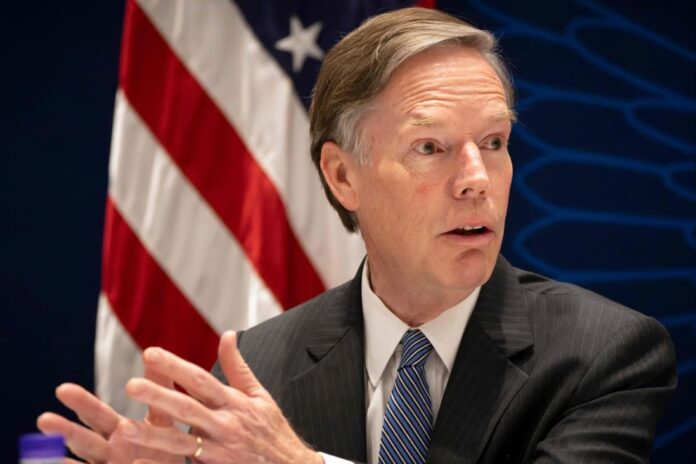 The email accounts of Washington's ambassador to Beijing and the State Department's top official overseeing East Asia and the Pacific were reportedly breached by Chinese hackers.
The hacking involving the accounts of Nicholas Burns, the US ambassador to China, and Daniel Kritenbrink, the assistant secretary of state for East Asia and Pacific affairs, appeared to be related to an incident disclosed last week by the White House.
Microsoft, a major provider of IT services to the American government, said a Chinese group known as Storm-0558 managed to use a Microsoft consumer signing key to compromise more than 25 organisations, including various government agencies and the office of US Commerce Secretary Gina Raimondo.
While no classified emails were said to have been breached, insiders suggested the hackers may have had access to information about US domestic policy consultations and arrangements for several recent visits to China by high-level American officials.
If confirmed, Burns and Kritenbrink would be the highest-ranking State Department officials to have had their emails hacked.
There was no evidence as yet that Secretary of State Antony Blinken and his direct aides had been affected, The Wall Street Journal reported.
The State Department did not immediately respond to a request for confirmation about the reports.
The Chinese embassy in Washington, meanwhile, called the latest allegations "groundless".
"China firmly opposes and combats cyber attacks and cyber theft in all forms," embassy spokesman Liu Pengyu said in an emailed response to questions.
"Given the virtual nature of cyberspace and the fact that there are all kinds of online actors who are difficult to trace, identifying the source of cyber attacks is a complex technical issue," Liu said.