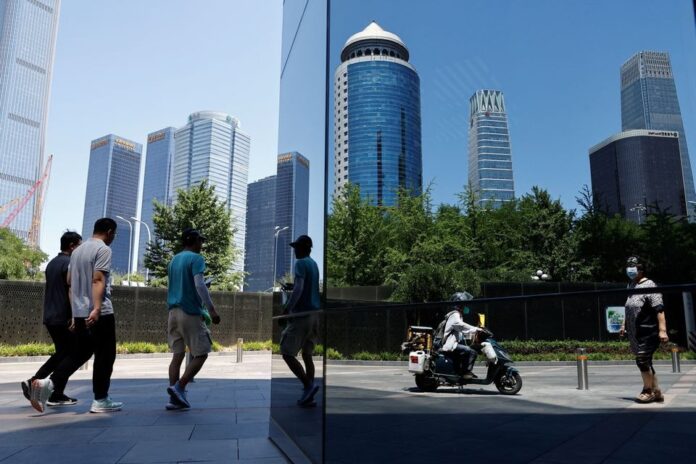 SHANGHAI/HONG KONG: China should allow cross-border sharing of information by financial firms operating in the country, a leading financial lobby group said, as authorities tighten control of data generated within its borders in a national security drive.
Last July, China unveiled cross-border data review measures that require a security review for "important" offshore data transfers – a move that triggered confusion and concern among foreign financial firms operating in the country.
Foreign interest could be curbed if the country's data regulations remain vague or stringent, even as China continues to open up its capital markets, said Alice Law, CEO of the Asia Securities Industry & Financial Markets Association (ASIFMA).
"You try to create a firewall, and then your own market becomes a data island itself," she said, adding foreign firms could go elsewhere or diversify away from China. "Global markets should be interoperable and be able to talk to each other."
ASIFMA, which represents global banks and asset managers, in a report on China's capital markets on Tuesday called for clearer, tailor-made rules to enable cross-border sharing of data in the financial sector.
Some firms are scrambling to reduce risk in China following a crackdown on sharing of sensitive information, which ensnared a few foreign consultancies in recent months, with Beijing focusing on national security amid escalating Sino-U.S. rivalry.
The financial sector lobby group said cross-border transfer of data such as investment outlooks, portfolio analysis, shareholding information and anti-money laundering information should be allowed.
"It's absolutely critical to share information with affiliates, for research purposes, for compliance regulatory purposes, and for risk management purposes," said Lyndon Chao, managing director of ASIFMA's equities division.
Although ASIFMA has been actively lobbying for such carve-outs as well as rule clarifications, a quick fix is unlikely as China's financial regulators have limited power over data policy-making.
"There are certain decisions that are outside of their control," said Chao. "They ask the market to be more patient," due to the time needed for internal coordination and deliberation.
China has allowed asset managers including BlackRock, Neuberger Berman and Fidelity International to set up wholly-owned units. However, ASIFMA said the data security rules have made operating in China "very painful" for some of its members.
"They've invested quite a lot of resources and money already … and now they're finding that they can't even share information with their affiliates offshore," Chao said.
One major complaint from firms operating in China is that Chinese data rules are ambiguous, the lobby group said. In addition, some requirements on data collection by authorities "are unnecessarily broad and intrusive", it said in the report.
If people need to jump through hoops to process information across the border, "it would inhibit the growth of China's financial services capability", and undercut its ambition to become a digital economy, Law said.