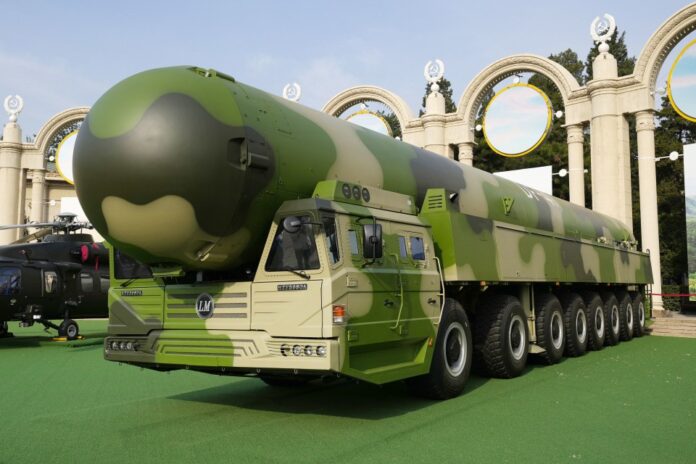 TEHRAN, Jun 12: China increased its nuclear arsenal by 60 warheads to 410 in the 12 months to January 2023, an international security think tank said Monday.
Including retired warheads awaiting dismantlement, the overall nuclear inventories of the nine countries fell to 12,512 from 12,710, the SIPRI think tank estimates in its annual report, according to the Japanese Kyodo news agency.
The significant expansion of China's nuclear arsenal was "increasingly difficult to square" with the country's "declared aim of having only the minimum nuclear forces needed to maintain its national security," Hans Kristensen, associate senior fellow at SIPRI, claimed in the report.
China's arsenal is expected to continue growing, the report claimed, adding that Beijing "could potentially have at least as many intercontinental ballistic missiles as either the US or Russia by the turn of the decade."
However, the Chinese Foreign Ministry spokesman Wang Wenbin said Beijing keeps its nuclear capabilities "at the minimum level required by national security" and does not target any country.
Wang told a press conference in the capital that China abides by the no-first-use policy at all times and under all circumstances and will not use nuclear weapons against non-nuclear countries and regions. He pledged that Beijing will continue to commit to global peace and security.
Of the stockpiles of 9,576 warheads, the United States held 3,708, unchanged from a year earlier, and Russia raised its arsenal to 4,489 from 4,477. The stockpiles of the world's two biggest nuclear powers accounted for about 86 percent of the total.
North Korea's arsenal was estimated to have grown from 25 to 30 warheads, the report said, adding that the country could have enough fissile material to produce 50 to 70 warheads.