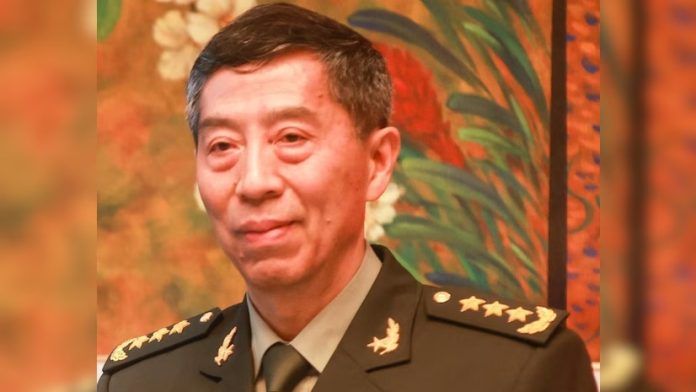 Weeks after reports emerged stating that China's now former foreign minister Qin Gang had gone missing, now media reports suggest that the country's defence minister Li Shangfu has gone missing. He has not been seen in public in the last two weeks, showing the latest signs of turmoil in Beijing's military and diplomatic establishments.
Shangfu is known to be one of the staunchest supporters of Jinping.
A report on Friday said that officials in the US believe he has been stripped of his responsibilities as the minister. Last week, Reuters reported that Shangfu abruptly cancelled a meeting because of a "health condition".
Interestingly, at one point when Gang was missing, he had also skipped an official event, citing health reasons.
Earlier this year, Gang was not seen in public for over a month, and in July, the Xi Jinping administration announced that he had been removed from his position as the former minister.
Shangfu was put under sanctions by then-US President Donald Trump concerning China's purchase of Russian weapons. Shangfu was then the head of the Chinese army's main department for procuring and developing weapons.
Notably, Jinping had also earlier pursued corruption charges against the armed forces.
Born in February 1958, Shangfu is the son of a high-ranking People's Liberation Army (PLA) commander who survived the Long March and later fought in the Korean War.
According to Chinese media, he graduated from the PLA's National University of Defense Technology (NUDT) in 1982.
Shangfu was later awarded a master's degree in engineering. For over 30 years, he was deployed at the military's Xichang Satellite Launch Centre.
In 2016, he was named deputy commander of the military's then-new Strategic Support Force. It is an elite body to speed up the development of space and cyber warfare capabilities.
In 2017, he was appointed to head the military's procurement unit.
Shangfu is also one of the five state councillors, a position that is considered higher in seniority than a regular minister. He was last seen on August 29 in Beijing, delivering a keynote address at the Africa Peace and Security Forum.