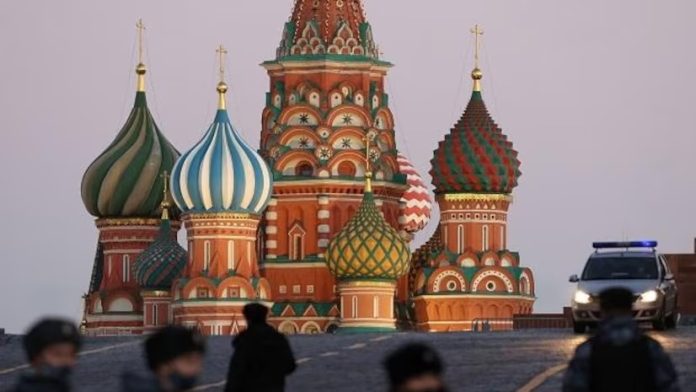 The Central Bank of Russia raised its key lending rate by one percentage point to 13 per cent on Friday, a month after imposing an even larger hike, as concerns about inflation persist and the ruble continues to struggle against the dollar.
The increase comes as annualised inflation rose in September to 5.5 per cent and the bank said it expected it would reach 6-7 per cent by the end of the year.
Inflationary pressure in the Russian economy remains high. Significant pro-inflationary risks have crystallised, namely the domestic demand growth outpacing the output expansion capacity and the depreciation of the ruble in the summer months," the bank's board said in a statement. "Therefore, it is required to additionally tighten monetary conditions.
The bank in August increased the lending rate to 12 per cent a jump of 3.5 percentage points as the ruble fell to 100 against the dollar. Although the ruble's exchange rate improved mildly after the rate hike, it remains around 95 to the dollar, significantly weaker than a year ago when it was trading at around 60 to the US currency.
By raising borrowing costs, the central bank is trying to fight price increases as Russia imports more and exports less, especially oil and natural gas, with defence spending going up and sanctions taking a toll. Importing more and exporting less means a smaller trade surplus, this typically weighs on a country's currency.