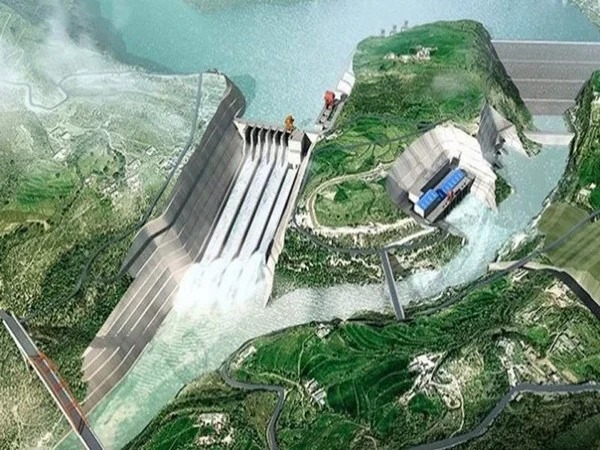 The families affected by the Dasu hydropower project in Pakistan announced that work on the 4380 megawatts energy initiative would remain suspended until Wapda fulfils its commitments regarding land acquisition and financial package, reported Dawn.
They made the announcement during a Jirga in the Kamila area of the Upper Kohistan district.
Moreover, the participants included the representatives and chairmen of Upper Kohistan district's four tehsils, including Dasu, Harban, Kandia and Suo, reported Dawn.
They took the decision to suspend the project work unanimously.
Suo tehsil council chairman Maulana Mohammad Uzair said, "The Wapda isn't honouring agreements it made with Dasu project-hit families, so we (Joint Action Committee) are left with no option but to go for a halt to work."
He further said that they have conveyed the Jirga's decision to the companies. Following this, the work would be halted until the Wapda fulfilled its commitments.
Uzar added that the JAC representing 200 members of all four tehsils would decide its future line of action.
He also said that if needed, talks would be held with the government, district administration and Wapda.
Mohammad Idrees, Dasu tehsil council chairman, said that many times, the residents took to the streets to demand the removal of non-locals appointed to the dam but the Wapda did not meet their demands.
He further said that the Wapda chairman promised them during a meeting that non-locals would not be appointed as the project's lower staff members during its execution and even after its completion.
However, they did not fulfil their promise as residents of other districts were still being appointed.
Harban tehsil council chairman Asadullah Qureshi said under the Area Development Funds programme, the Wapda had earmarked PKR 6 billion in 2016 for the project-hit people, which should be increased in accordance with the current inflation rate.
Meanwhile, Anwarul Haq, Kandia tehsil council chairman criticised Wapda for not addressing the issues of project-affected families on the concerns related to land acquisition.
"All issues should be settled. Until that is done, we won't allow companies to resume work on Dasu project," he added.
Last week, the families affected by the Dasu hydropower project warned that if their issues weren't addressed by the authorities, they would block work on the energy initiative.
The warning was issued by an 80-member committee formed by the project-hit people.