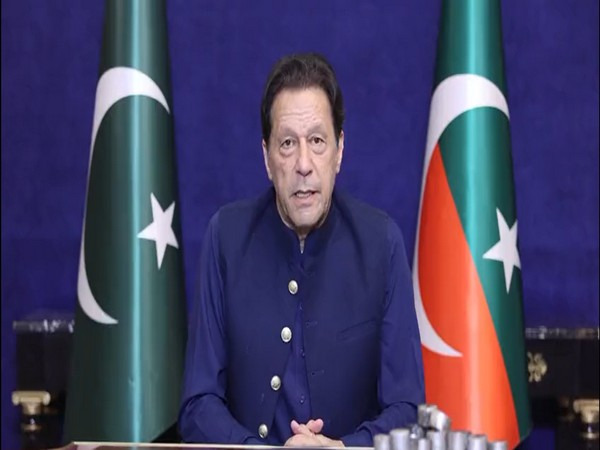 Tehreek-e-Taliban Pakistan(TTP) and former Prime Minister of Pakistan, Imran Khan enjoy a deep nexus, with a top commander of the militant outfit resisting the arrest of the latter, reports said.
The TTP has allegedly issued a statement instructing its Mujahidins, affiliated groups & supporters to make sure that they vote for Imran Khan's party PTI in Khyber Pakhtoonkhwa and Punjab provincial polls.
It is also alleged to have directed in the recent meeting of Shura held on March 6th that they will target specific polling stations if needed to attack during elections.
The TTP claimed that Imran Khan and PTI should be brought to power for their existence and survival.
Iqbal Khan, a former member of the TTP Swat's Sufi Mohammad faction is now a part of the Imran Khan-led standoff in Zaman Park, according to a senior journalist of Pakistan, Hamid Mir.
"This is Maulana Iqbal Khan, who was earlier associated with the Tehreek-e-Taliban Pakistan and was in jail following his arrest," Hamid Mir said in a tweet on Thursday evening.
Top Commander Iqbal Khan was freed by Lt Gen (retd) Faiz Hameed under the garb of peace talks and was made a part of the PTI by then KP CM Mahmood Khan, the journalist added. "He is in Zaman Park, Lahore these days." Hamid Mir's Twitter post also carried a video of his talk with Aqeel Yousafzai, who confirmed the development.
Caretaker Punjab Information Minister Amir Mir spoke about 'militant elements' at the Zaman Park house during the operation a day earlier.
Addressing a presser accompanied by IG police Usman Anwar, he said that the authorities had received an information about the presence of militants belonging to K-P at the site.
The Pakistan former prime minister Imran Khan has always supported rehabilitation of TTP fighters & Mujahideen in Pakistan.
In Jan 2023, Imran Khan in an interview reiterated his desire for the rehabilitation of fighters of the banned TTP, lamenting that the incumbent government did not provide necessary resources to achieve this goal.
Khan said: "When the militants came [to Pakistan], they were not rehabilitated or given any proper attention, and no money was spent on them," he said.  "We were afraid that if we did not pay attention to them, then terrorism would start in different places, which has happened," Khan said.