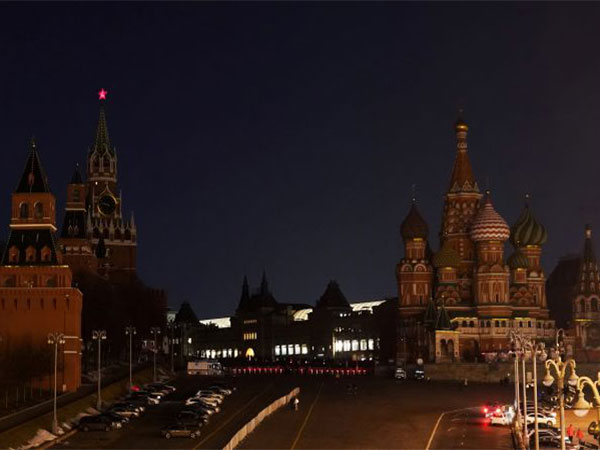 Moscow [Russia], March 25: The Kremlin on Friday said it will refrain from going dark to mark this year's Earth Hour after Moscow labelled World Wildlife Fund (WWF) a "foreign agent,.
"This year we decided to refrain from taking part in this event. It is because they have become a foreign agent," said Kremlin spokesperson Dmitry Peskov.
Peskov said the Kremlin will not be joining in with the international Earth Hour environmental movement on March 25, when major facilities traditionally turn off their exterior lights.
The move comes as Russia cracks down on most foreign-linked groups since its offensive in Ukraine, including climate-orientated organisations.
The Russian justice ministry included the WWF's Russia branch on its list of foreign agents earlier this month.
Before the Kremlin's announcement, WWF in Russia said on its website that Earth Hour will only take place online this year.
Earth Hour, which WWF organises, encourages people worldwide to turn their lights off for 60 minutes to raise awareness about environmental issues.
Participants turn off lights in residential buildings as well as the illumination of famous city landmarks and monuments for one hour between 8:30 and 9:30 p.m. local time (the event does not apply to street lights, air navigation lights and traffic lights).
Russia has taken part in the event, which is scheduled this Saturday, for 14 years.
Earth Hour is an annual international event, which has been held since 2007 on the last Saturday in March by the World Wide Fund for Nature (WWF) (placed on the Russian Justice Ministry's list of foreign agents on March 10, 2023), reports told.