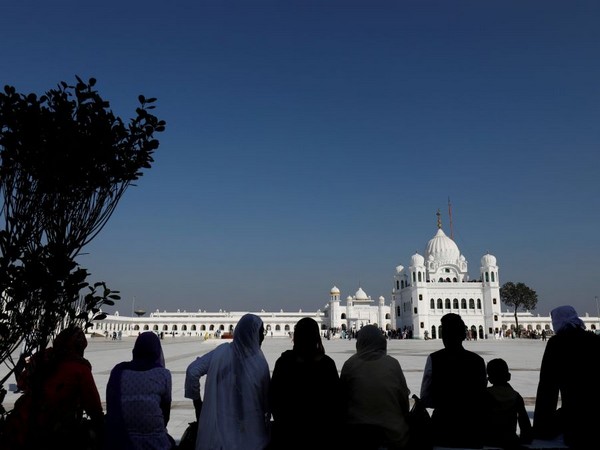 Amritsar (Punjab) [India], April 9: A Sikh Jatha comprising 1052 pilgrims under the Shiromani Gurdwara Parbandhak Committee (SGPC) will leave from Amritsar for Gurdwara Panja Sahib in Pakistan on Sunday to celebrate Baisakhi.
"We received visas for 1052 people. They will also visit Nankana Sahib, Kartarpur Sahib and other Gurdwaras in Pakistan," Partap Singh, Secretary of Shiromani Gurdwara Parbandhak Committee said.
He further stated, "It is a matter of great regret that every year the central government does not give visas to many of the pilgrims from Batch who want to go to Pakistan for Guru's place. When they find out got refused their visa. They felt so sad and upset. Government should not be done this."
The Secretary of Shiromani Gurdwara Parbandhak Committee also stated that they have appealed to the devotees that the batch will remain under the protocol.
"If we talk about Pakistan's economic condition is going on nowadays, we want to help them in some way, but No help was sought from their government," he added.
One of the devotees, leaving for Pakistan, Avtar Singh said, "This was our long-time wish. We should go to Pakistan and go to our Gurudawara and place of our Guru and take obeisance and have a glimpse (Darshan) We are going for the first time. We are very excited and very happy."
Meanwhile, another devotee said that Last year, they also applied for a visa on Guru Nanak Dev's birthday but at that time the central governmnet didn't issue visas. Due to this, they were very sad and disappointed.
One of the devotees requested the government that no one's visa should be refused because every human being has a feeling that they should go to the Guru's place and bow their heads and have a glimpse (darshan). "Appeal to the government that the process of granting visa should be easy and visa on arrival facility should also be there," devotees said.
Every year, a large number of Sikh pilgrims from India visit Pakistan to observe various religious festivals and occasions. The visas issued from New Delhi are in addition to the visas granted to Sikh pilgrims participating in these events from other countries.