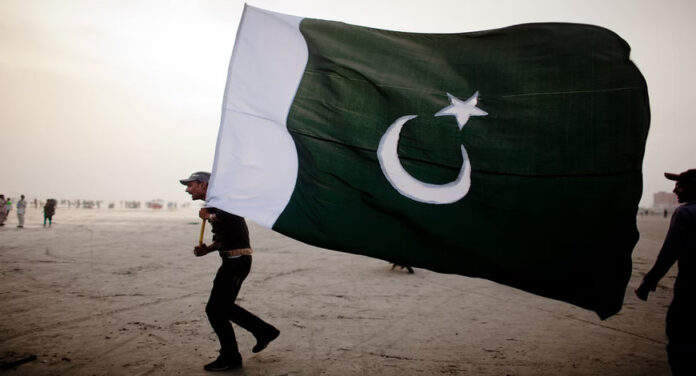 Islamabad [Pakistan], March 3: A study into the legal barriers faced by religious minorities living in Pakistan revealed that a significant number of religious minorities have been reported as facing difficulty in obtaining computerised national identity cards (CNIC) or being unable to obtain one at all.
Numerous basic rights of citizenship in Pakistan are linked to having CNIC.
The findings of the study were discussed at the Access to Justice Conference organised by the Legal Aid Society, in collaboration with the National Commission of Human Rights. The study has called for updating outdated laws, bridging legal gaps, establishing systems of accountability to facilitate and improve investigation and formation of a statutory commission to protect, promote, and uphold the constitutional rights of RMCs.
In February, the Human Rights Commission of Pakistan (HRCP) raised concerns over the continued marginalization of religious minorities in the country, Dawn reported. In its report titled A Breach of Faith: Freedom of Religion or Belief in 2021-22, HRCP has observed with considerable alarm developments during 2021/22 that belie the state's commitment to freedom of religion or belief.
The incidence of forced conversions in Sindh has remained worryingly consistent, according to the report. Reports of religious minorities' sites of worship being desecrated have continued. However, no response from the state has been reported when such incidents involve sites associated with the Ahmadiyya community, according to the Dawn report.
The HRCP has called for a representative and autonomous statutory national commission for minorities in the spirit of the 2014 Supreme Court judgement of Justice Tassaduq Jillani. The HRCP has also said that urgent legislation is needed to criminalise forced conversions, as per the news report.
Furthermore, the HRCP has demanded that the state makes a concerted effort to counter sectarian violence by implementing the National Action Plan (NAP) and developing a national narrative that unambiguously eschews religious extremism and majoritarianism.
The HRCP called for a re-evaluation of quotas for religious minorities in education, employment and accountability mechanisms to ensure that these quotas are implemented, as per the Dawn report. According to HRCP, Pakistan will continue to foster a climate of impunity for perpetrators of faith-based discrimination and violence unless these measures do not come into effect immediately.