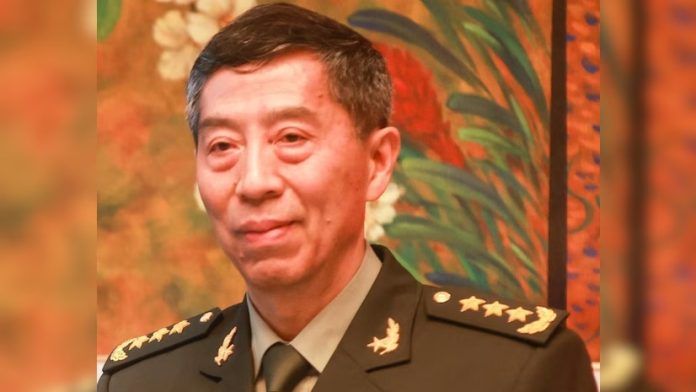 Chinese defence minister Li Shangfu missed a key meeting attended by President Xi Jinping, bolstering reports he's being investigated for corruption and has been removed from his role. Li, who also holds the title of state councillor, wasn't among the participants of a Politburo study session on Wednesday, according to video footage aired on state broadcaster China Central Television.
Li's absence marked the first time he's missed an event he was expected to attend since US officials earlier this month said they had intelligence indicating he'd been removed from his post.
A Chinese defence ministry spokesperson, senior Col Wu Qian said in a one-sentence response Thursday that he was "not aware of the situation", in the ministry's first public comments on the disappearance of the defence minister from public view.
Li hasn't been seen since giving a speech on August 29. He is the second senior official to disappear this year, following former foreign minister Qin Gang, who was removed from office in July.
Qin Gang was also absent from Wednesday's meeting, where Xi urged officials to safeguard national security as China opens to the outside world.
Li's disappearance and Qin's ouster have been fodder for Xi's critics. The disappearance of officials without explanation is not uncommon in China and often followed months later by the announcement of criminal charges against the person. The disappearance of two sitting ministers in rapid succession, though, is unusual.