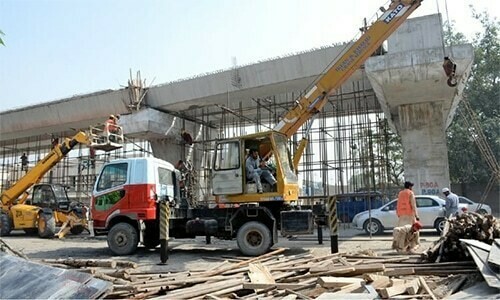 LAHORE: The short-term Punjab budget for 2023-24 lacks basic information and some of the provisions made under various heads need clarification including the bloc allocation of Rs325 billion for development schemes and Rs70bn subsidy for the poor.
"The budget document lacks details about the allocations made for various sectors. The budget has been distributed among sectors/departments in the form of bloc allocations which are very confusing," an official source explained.
"The government must ensure the provision of detail on all budgetary allocations," the official requesting anonymity added.
When asked why the budget was not self-explanatory, he said it seemed that the government has intentionally left it vague to avert questioning by the media or the financial experts. "In bloc allocations, the government finds space to spend or use money as per its wish. But, on the other hand, when the government explains the allocated funds to be spent for schemes mentioned, it is difficult for it to divert funds to the schemes of its desire," he explained. "I think this is the reason probably. But let's see what the interim government do in the next few days," he remarked.
When contacted, Minister for Industry and Commerce and Energy S.M. Tanveer termed the budget pro-poor and people-friendly. "The Rs70bn subsidy amount is for the poor of the poorest. And the finance department would soon issue detail in this regard by Tuesday (today)," he maintained.
Mr Tanveer said since he was not the finance minister and just accompanied the Punjab information minister, he was unaware of the bloc allocations. However, he clarified that the Rs325bn allocated for development would be spent for the completion of half of the ongoing schemes (4,800) in the next four months till October.
"A plan has been devised in this regard. Moreover, the detail about development schemes would also be explained soon by the government," he said, adding that the development budget wouldn't be used for any new schemes.
The total outlay of the four-month budget is Rs1.719 trillion.