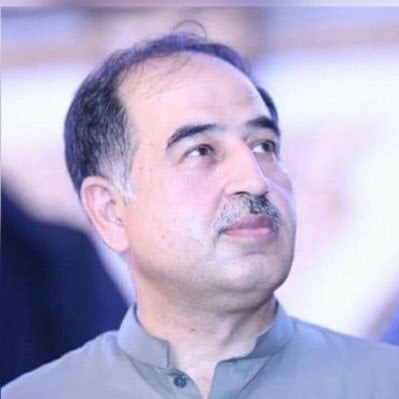 Pakistan Tehreek-e-Insaf (PTI) leader Iftikhar Durrani was "picked up" from his residence in the wee hours of Thursday, the former ruling party claimed.
In a tweet, which included a video of Durrani's house allegedly ransacked by law enforces, posted on the party's official Twitter handle, the PTI stated that "law enforces broke into the house of the PTI leader without an arrest warrant."
Former prime minister and party chairman Imran Khan also took to Twitter to voice his concern and questioned the development.
"Why has Iftikhar Durrani been picked up in the middle of the night without any arrest warrant? He had nothing to do with the 9th May incident," he wrote.
He added that "the crackdown against anyone who has anything to do with PTI continues".
"It should now be obvious that this oppression and clampdown against PTI has nothing to do with the events of 9th May but everything to do with the London plan to dismantle PTI," said Imran.
The unexpected chain of events targeting PTI leaders had unfolded days after a series of attacks on key civilian and military installations on May 9, following the arrest of the ousted premier in a graft case.
Since then, roughly two dozen leaders have announced quitting the party while others were expected to make their announcements soon.
Though, Imran sees this exodus as "forced divorces" at "gunpoint", political experts suggest that it's an attempt to factionalise the PTI just like the PML-N was converted into PML-Q overnight at the turn of the last century.