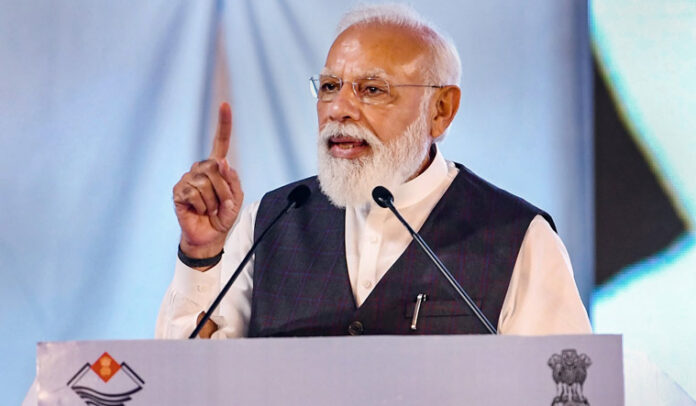 New York [US], March 10: India's Permanent Representative to UN Ruchira Kamboj on Friday said that PM Modi's leadership has been instrumental in highlighting the importance of gender equality, women empowerment through impactful campaigns such as 'Beti Bachao', 'Beti Padao'.
"The ancient civilizational values and cultural ethos of India have taught us to recognize gender equality and the empowerment of women as one of the key tenants of our society," the Permanent Representative to the UN said at CSW67 Side Event "A World We Women and Girls Want: Technology Enabled Social and Economic Advancement".
"We are also guided by the leadership of our prime minister who has been instrumental in highlighting the importance of these issued through impactful campaigns such as 'Beti Bachao', 'Beti Padao'. Programs such as 'Digital India', 'MyGov' platform have become phenomenal success stories in the last nine years in creating a digitally empowered society and knowledge economy in India," Kamboj said at the event.
She said that the Indian government has also taken numerous citizen-centric digital initiatives with a greater focus to enable access for women to finance, credit, technology and employment.
These initiatives have focused on providing major assistance to women in distress, preventing violence against women and promoting women's equal participation in every sphere of society, she said.
Giving an example, Kamboj said: "The government of India has opened bank accounts. Bank accounts for over 482 million people of which more than 55 per cent of account holders were women. During the COVID pandemic, this initiative helped in direct benefit transfer to nearly 200 million women."
Meanwhile, India recently slammed Pakistan over raising the issue of Jammu and Kashmir at a Security Council debate on women, peace and security and said that it is unworthy to respond to such "malicious and false propaganda".
While addressing the United Nation Security Council, on Tuesday, Kamboj said, "Let me dismiss the frivolous, baseless and politically motivated remarks made by the delegate of Pakistan regarding the Union territory of Jammu and Kashmir. My delegation considers it unworthy to even respond to such malicious and false propaganda. Rather, our focus is where it shall always be positive and forward-looking."
"Today's discussion is critically important to strengthen our collective efforts to accelerate the full implementation of the women's peace and security agenda. We respect the topic of the debate and we recognize the importance of time. As such, our focus shall remain on the topic," she added.
This statement came after Pakistan Foreign Minister Bilawal Bhutto Zardari referred to Jammu and Kashmir in his remarks to the Council debate.
In her speech at UNSC, Kamboj said that the violence perpetrated by terrorists against women and girls remains rampant and should be strongly condemned while calling for adopting a zero-tolerance approach to all forms of terrorism.