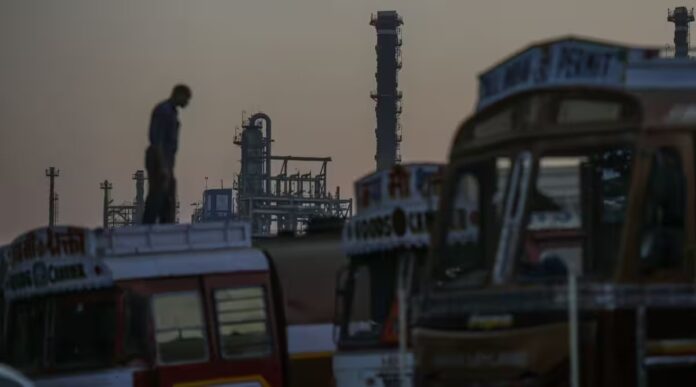 Pakistan's plan to import future shipments of Russian crude oil under a government-to-government (G2G) mechanism has hit a roadblock as Moscow is frustrated with the delay by Islamabad in setting up a Special Purpose Vehicle (SPV) to handle the payments and shipments.
A Russian delegation visited Karachi last week to discuss the quality and pricing of its Ural grade crude oil, but was not satisfied with the progress made by Islamabad in creating the SPV, ET has learnt.
Unlike for India Russia is also not offering any special discount to Pakistan for importing crude, according to persons tracking Russian oil exports. Pakistan has so far imported two consignments of Russian crude but has failed to pass on the discounts to its citizens.
Pakistan's refineries are also dragging their feet regarding refining of Russian crude on the grounds of technicalities, claimed one of the persons quoted above.
The first consignment of Russian crude arrived at Karachi port last month. Pakistan used Yuan to pay for this consignment. Islamabad entered into Russian the deal to save on foreign exchange reserves hoping to manage better discounts.
Incidentally, Pakistan is dragging its feet on Russian crude imports while seeking to expand defence supplies to Ukraine. Last week Ukrainian Foreign Minister made an "emergency" trip to Islamabad and met Pakistani Army officers among others. The next shipment of Pakistani defence equipment is expected to reach Ukraine in August.
Secretary of the Security Council of Russia Nikolay Patrushev held a working meeting with the National Security Advisor Ajit Kumar Doval in Johannesburg on the sidelines of BRICS NSA meet. The Sides discussed in detail the matters of the Russia- India cooperation in the sphere of security and cooperation in the sphere of economy. Doval and Patrushev share a strong chemistry and have been responsible for maintaining momentum in the strategic partnership. This was their third meeting in 2023.