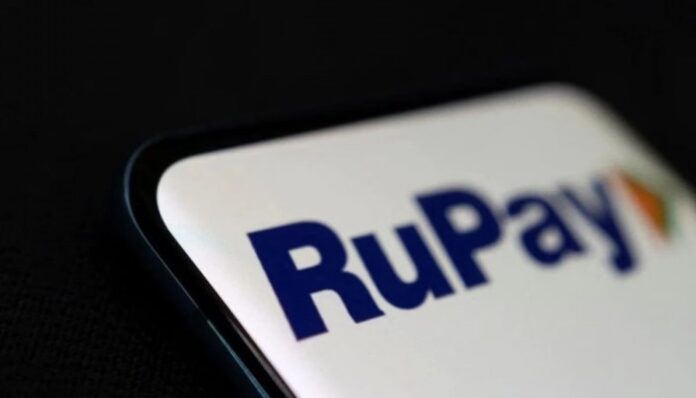 As per reports, NPCI International Payments Ltd (NIPL), the international arm of the National Payments Corporation of India (NPCI), revealed that it has successfully issued over 10,000 RuPay cards in Bhutan. RuPay is a global card payment network from India that aims to promote low-cost digital payment solutions and enhance digital financial inclusion. The card was jointly launched in November 2020 by the Prime Ministers of India and Bhutan, Narendra Modi and Lotay Tshering, respectively.
The initiative seeks to provide a cross-border payment system that offers affordability and improved security measures. Transaction-wise, RuPay cards are more economical than other international card schemes, and they come equipped with an EMV chip protected by cryptographic encryption, providing enhanced protection against fraudulent transactions.
Bhutan National Bank Limited (BNBL) currently stands as the sole bank in Bhutan authorized to issue RuPay cards. The strategic collaboration between NIPL and BNBL has contributed to the establishment of a strong acceptance infrastructure for RuPay cards within Bhutan. This has played a significant role in increasing the popularity of RuPay cards in the Bhutanese market, mainly due to its tailored solutions for users.
Moreover, the BNBL RuPay debit cards hold wide acceptance, with over 265,994 ATMs and 7.9 million Point of Sale (PoS) terminals deployed by NPCI member banks across India. This accessibility allows Bhutanese citizens, especially students studying at various colleges and universities in India, to conveniently withdraw cash and make payments using all ATM and PoS terminals within India.
In addition to Bhutan, RuPay cards are already operational in countries like Singapore, UAE, and Nepal. However, NIPL is actively exploring opportunities in new international markets to expand the reach and usage of RuPay cards on a global scale. The card's acceptance spans across several countries, including Maldives, Bahrain, Saudi Arabia, Myanmar, South Korea, France, the United Kingdom, Russia, Oman, and Europe.
The move to widen the footprint of RuPay in international markets reflects NIPL's commitment to furthering financial inclusion and facilitating seamless digital transactions beyond India's borders.
Hem Kumar Acharya, Director of Banking Opertions, Bhutan National Bank Ltd, said, "While we launched Rupay Card issuance in the midst of the COVID-19 pandemic, we are happy that the offtake has been impressive even during a period when travel was restricted, and not many people ventured out of Bhutan."
Rina Penkar, Deputy Chief – Product Development, NIPL said, "We are glad to witness RuPay achieving the milestone of 10K issuance in Bhutan. We would also like to extend our gratitude to Bhutan National Bank for encouraging the widespread adoption of RuPay in Bhutan – the first country to issue as well as accept RuPay cards."