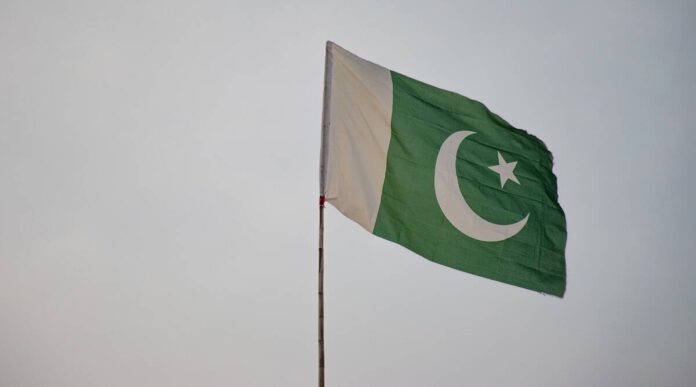 India and Pakistan have been at odds over the Kashmir problem for a long time. Over the years, Pakistan has worked on a plan to challenge India's position on the Kashmir problem. There have also been worries that Pakistan is helping a separate Khalistan movement. The "religion" is the one thing that both of these cases have in common. Pakistan had success fighting the Soviet rule of Afghanistan by calling it a "religious war." They wanted to use the same tried-and-true method in the Indian states of Punjab and J&K. General Zia ul Haq was the first to use religion as a way to destabilise India with his infamous "K2" operation and "Bleeding India with a thousand cuts" plan. ISI and the Pakistani military came up with this evil plan to get back at India for the loss in Bangladesh. They did this with "Gorilla Tactics" in mind, since the Pak military had no chance against India's military power in normal war. There is no doubt that the clever plan that was used during those years worked to some degree. But it is also important to note that despite Pakistan's plans, the strong people of Punjab and the war-weary people of Jammu and Kashmir stayed strong and didn't give in to these plans.
Terrorism doesn't happen by itself; it needs different kinds of help, like money, training, political allies, and help with getting things done, to achieve its evil goals. Pakistan's "Deep State," which is made up of the Pakistan Army, intelligence agencies, and the terrorist groups they support, has gotten very good at spreading terrorism around the world. Pakistan has long been thought of as the centre of terrorists around the world. Even though Pakistan is on the verge of total economic collapse and faces the threat of starvation, and even though its foreign exchange reserves are barely enough to last it thirty days, it continues to pursue its evil plan to revive the "Khalistan" movement, both in the West and especially in Punjab, an important border state of India.
Kashmir is back in the news after a short time of peace and quiet for two reasons: the G-20 summit and the return of violence in the South of the Pir Panjal ranges. Pakistan has been fighting hard on all international stages to keep J&K's special status the same after articles 370 and 35A were taken away. Most countries have agreed to attend the G-20 summit in Srinagar, which gives India an advantage over Pakistan in its claim over J&K. Also, people in India have started talking about reclaiming POK, which is making the "Deep State" in Pakistan even more angry. The G-20 meeting will put J&K on a different level, and with the kind of attention and FDI that is expected, the area could become one of India's fastest-growing states. After special status was taken away, the Indian government is putting a lot of effort into improving the state as a whole. The speed at which the whole state is getting connected to the rest of the country is amazing. Four important NH highways have been finished, and 25 more road projects are likely to be finished by 2025. New railway projects have also been approved to improve the state's connections to the rest of the country. 53 projects are being carried out in areas like roads, power, health, education, tourism, agriculture, and job development. There will be lakhs of new jobs in the state thanks to 456 MoUs with different companies that could lead to investments worth $3.17 billion. The government has given the UT of J&K a huge budget of 1.12 lakhs crore and is leaving no stone unturned to bring the UT up to speed with the rest of the states in terms of education, jobs, and infrastructure, which J&K has not been able to do in the 76 years since freedom.
At the rate that J&K is making progress towards development, the Pak deep state is getting worried. Political chaos, a collapse in the economy, and a split in the Pak military have once again forced the country's top leaders to turn people's attention away from the military establishment. Recent attacks in J&K, especially one right before the visit of Pakistan's foreign minister, and his comments after the visit are small attempts to get people to stop paying attention and bring up the problem of J&K again on an international stage to show that things are not okay there.
Pakistan's Kashmir and Khalistan 2 Agenda is a multifaceted plan to challenge India's rule over Kashmir and stop plans for the area. Pakistan wants to advance its own interests in the area. It does this by opposing outside interference, annexing Gilgit-Baltistan, and pursuing different goals for Kashmir and Khalistan. But it's important to think about what the people of Kashmir want. They only want their society to get better and have already turned away from the gun culture.