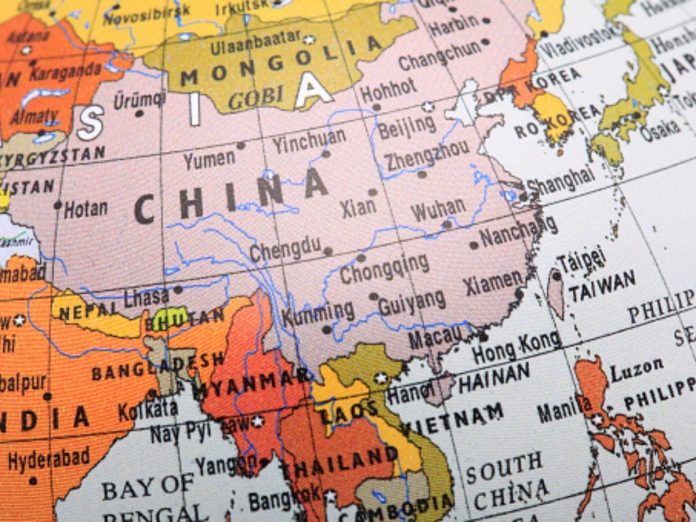 China did it again. It once again used the only effective weapon it has – standard map – and that is creating more foes than friends in Beijing's backyard. And this time it was not just India that protested against China's forceful claims on the territories of others, even countries like the Philippines and Malaysia – two influential countries of the Association of Southeast Asian Nations, or ASEAN – were equally upset and came out with strongly worded statements. They made it amply clear that not only they are not willing to be cowed down by increasing Chinese belligerence in the region, but that they can also unite as one force against Beijing's arm-twisting tactics with blessings from the United States as Washington continues to increase its influence in the region under the Indo-Pacific strategic framework.
On August 28, China's Ministry of Natural Resources issued the 'China Standard Map Edition 2023', in which Beijing unabashedly lay claims across vast swathes of territory within the South China Sea that included Malaysia, the Philippines, Vietnam and Brunei Darussalam, along with territories inside India and Russia. It seems President Xi has truly started believing in the imaginary land of Shangri-La as designed by James Hilton in his bestselling 1993 novel – Lost Horizon.
The map was released during Surveying and Mapping Publicity Day and the National Mapping Awareness Publicity Week in Deqing county of Zhejiang province. According to local Chinese media reports, the next step will be to "accelerate" the implementation of "digital and navigation maps" for "location-based services, precision agriculture, the economy, and connected smart vehicles". As far as India is concerned, the map shows Arunachal Pradesh in the Aksai Chin region under China. Beijing has also laid claims on Malaysia's Exclusive Economic Zone (EEZ) near Sabah and Sarawak apart from parts of the Philippines, Indonesia and Vietnam.
But this time around, such a move by Beijing proved to be costly for President Xi Jinping, triggering public condemnation from the ASEAN countries, which were once regarded to be staunch Chinese allies. Today, not only are they willing to call out the Chinese aggression but are also ready to team up with China's rivals, such as India, in their public rebuke of Beijing. Malaysia's Foreign Ministry said it "does not recognise China's claims in the South China Sea as outlined in the 2023 edition of the standard map of China which extends into Malaysian maritime area" and that the "map has no binding effect on Malaysia".
Once considered close allies, bilateral ties between China and Malaysia have gone steadily downhill over the South China Sea disputes. While Kuala Lumpur had maintained a friendly demeanour on its relationship with China in front of the world, it handled tensions rather quietly and even agreed to set up a bilateral consultation mechanism in 2019 to resolve the issues. But instead of issues being resolved, matters have turned worse for Malaysia. On the other hand, ties between Washington and Kuala Lumpur have grown by leaps and bounds. According to a statement by the US State Department, "U.S. security cooperation and training builds capabilities of Malaysia's armed forces and maritime law enforcement agencies, boosting Malaysia's ability to protect its sovereignty and take on an expanded international role." Malaysia now reportedly plans to send a protest note to Beijing.
In the case of the Philippines, their Department of Foreign Affairs said Manila "rejects" the map and that China's nine-dashed line has now become ten-dash line, indicating China's boundary in the South China Sea. The Philippines, which has once again upped the ante against China over the 2016 Arbitral Award, said: "This latest attempt to legitimise China's purported sovereignty and jurisdiction over Philippine features and maritime zones has no basis under international law, particularly the UNCLOS 1982."
On July 12, 2016, the arbitral tribunal gave its verdict in favour of the Philippines in a case against China in the South China Sea. The verdict turned down China's claims over the islands in the South China Sea — including its nine-dash line, recent land reclamation activities, and other activities in Philippine waters — and called it "unlawful". China refused to recognise the verdict since it cannot be legally enforced and called the judgment "null and void".
Meanwhile, ties between India and the Philippines have taken a decisive strategic turn. The Philippines, which is a treaty ally of the US, is seeking a defence and security partnership with India as both countries continue to face an increasingly belligerent China. Manila already signed a pact to procure the BrahMos missiles system from New Delhi under a $375 million deal last year. Earlier this month, matters flared up between China and the Philippines when the latter's military claimed that the Chinese coast guard had resorted to the use of water cannons to block their vessel.
China's 'Routine Practice' Can Prove To Be Detrimental For Beijing
While these developments are not unusual as far as India is concerned, which has been having territorial disputes with an unmarked border with China since 1947, the Ministry of External Affairs rejected the map and lodged a "strong protest". However, unlike Malaysia or the Philippines, India's rejection was rather benign keeping in mind the fact that New Delhi wants Xi to land in Delhi for the G20 Summit on September 9-10.
"We reject these claims as they have no basis. Such steps by the Chinese side only complicate the resolution of the boundary question," said Arindam Bagchi, spokesperson, Ministry of External Affairs, in response to media queries. The MEA did not issue a standalone statement on the matter — probably because this happened within days of Prime Minister Narendra Modi's meeting with President Xi on the margins of the BRICS (Brazil, Russia, India, China and South Africa) Summit on August 25 in South Africa.
Wang Wenbin, Spokesperson of the Chinese Foreign Ministry, said at a press conference on New Delhi's response: "It is a routine practice in China's exercise of sovereignty in accordance with the law. We hope relevant sides can stay objective and calm, and refrain from over-interpreting the issue."
Prime Minister Modi is expected to participate in several key meetings next week, including the East Asia Summit and the 20th India-ASEAN Summit in Jakarta, where the relationship with the 10-member bloc will be further strengthened while building up a robust front against China. And this could well prove to be detrimental for Beijing if its assertiveness becomes the reason in bringing ASEAN and India strategically closer.
For New Delhi, however, it has become a matter of prestige and honour while its armed forces continue to face pressure in the border areas with the ongoing military standoff that began in April-May 2020 with the Chinese People's Liberation Army (PLA). The standoff continues at the Line of Actual Control (LAC), and contrary to widespread expectations, there has been no relaxation, in terms of disengagement and de-escalation of the troops, before India holds the G20 Summit for the first time under its presidency.
That China will not put an end to the ongoing border standoff before the G20 Summit in New Delhi was amply clear when India decided to hold the SCO (Shanghai Cooperation Organisation) Council of Heads of State meeting in virtual format. At that time, I had mentioned in this weekly column 'Strategic Talk' that the handshake in Bali will not turn into a hug in New Delhi even as President Xi's attendance in the Indian capital looks increasingly uncertain now. While Russian President Vladimir Putin has officially announced that he will give the G20 a miss, the absence of Xi from the summit in person would not reflect positively on the host country India. Let us also not forget that China has not yet appointed an Ambassador for India since its last envoy Sun Weidong left India in October 2022.
Earlier this month, India and China held the 19th round of corps commander-level talks at the Chushul-Moldo border meeting point. But nothing concrete came out of that in terms of disengagement and de-escalation. Following this, yet another meeting was held but this time at the major general level. These talks were held to resolve the issues at Depsang Plains and Charding Nilung Nullah (CNN) Junction. Both meetings failed to achieve anything substantial. It is now feared that the bilateral ties between New Delhi and Beijing could further nosedive.