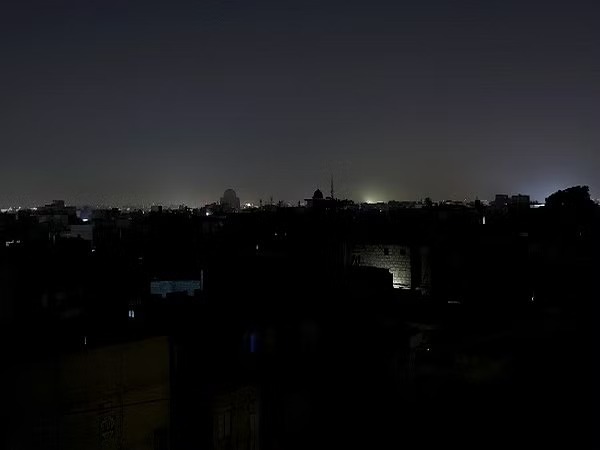 Khyber Pakhtunkhwa [Pakistan], March 10: Traders in Pakistan's Mansehra and Shinkiari towns on Thursday held a shutter-down strike in response to the "prolonged and unscheduled" power outages, Pakistan-based Dawn newspaper reported.
Mansehra is a city in the Khyber Pakhtunkhwa province of Pakistan and the headquarters of Mansehra District.
Chairman of the Shinkiari Traders' Association Alamgir Shah, said: "Our businesses are already suffering from record inflation and are badly hit by the daylong load-shedding as well to our misery."
Shah said, besides downing shutters, the traders would stage a protest rally as well.
Shah said the Peshawar Electric Supply Company suspended electricity from 9 am to 4 pm every other hour, Dawn reported.
President of the association Zuhaib Shah said harsh economic conditions had rendered traders and shopkeepers unable to pay rent of their shops and business centres, so they couldn't afford to bear expenses for household goods and children's education.
The traders' central body met in Mansehra and demanded the government do away with the prolonged and unscheduled load-shedding.
Chairman of the traders' body Fayyaz Solaria told reporters that the federal government should ensure an uninterrupted electric supply to shops and business centres.
He complained about a record hike in petroleum prices and said traders couldn't afford electric generators.
Dawn recently reported that markets, roads and bazaars in Pakistan's Mohmand tribal district on Tuesday remained closed as people took to the streets in large numbers against the prolonged power load shedding.
Load-shedding is the interruption of electric supply to avoid excessive load on the generating plant.
According to Dawn, the protesters blocked the main Peshawar-Bajaur road in front of Ghalanai grid station. They complained that the duration of power load shedding in rural areas was increased up to 23 hours per day during the past few months. They also alleged that the supply of electricity to several remote areas of the district was suspended.
The call for the protest was given by the 'Electricity Action Committee'. The members of the committee include Malik Nisar Ahmed Halimzai, Malik Mohammad Ali Shinwari, Fazal Hadi, Safdar Khan, Zahid Khan, Abdul Majeed, Ayaz Khan and Salamat Shah.
People staged protests in all the major markets of Mian Mandi, Chanda, Ghalanai and Ekkaghund.
Local political leaders and tribal elders while addressing the protesters said that Warsak and Mohmand dams were built near the district but people of the area were deprived of electricity.
They said that the Mohmand people were deprived of their constitutional and legal rights. They alleged that the natural resources of Mohmand were being usurped.