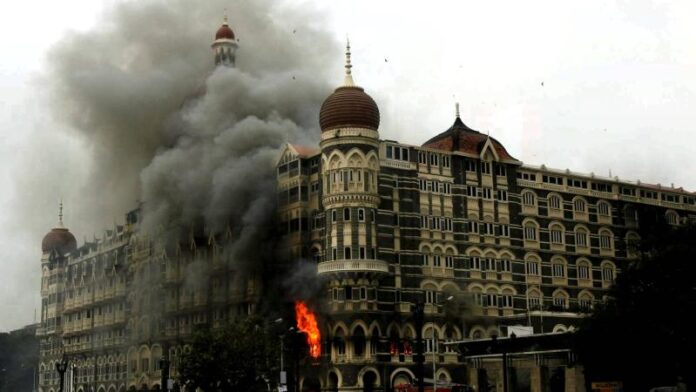 New Delhi [India], March 13: Pakistan is yet to show sincerity in delivering justice to the families of the 26/11 Mumbai terror attacks, said the Ministry of External Affairs in its annual report released on Monday.
The MEA's extensive annual report for 2021-2022, also stated that India desires normal neighbourly relations with Pakistan.
"Pakistan is yet to show sincerity in delivering justice to the families of the 26/11 Mumbai terror attacks as it continued to engage in obfuscation and dilatory tactics. Despite our persistent urging that Pakistan respect its January 2004 commitment of not allowing its soil or territory under its control to be used for terrorism against India, there was no let-up in cross-border terrorism, infiltration and illegal smuggling of arms into India across the LoC and International Boundary," the MEA report said.
Multiple terrorist attacks were witnessed on November 26, 2008 in Mumbai. As many as 166 people, including 20 security force personnel and 26 foreign nationals, were killed and over 300 people were injured.
India's consistent position is that any issue between India and Pakistan should be resolved bilaterally and peacefully in an atmosphere free of terror and violence, it said.
"Pakistan is yet to respond like an average neighbour as it continues to sponsor cross-border terrorism against India; restrict normal trade, connectivity and people-to-people exchanges; engage in hostile and fabricated propaganda to vilify India and present an alarming picture of bilateral ties to the world. Pakistan's leaders have shown no respite in their hate speech, and rhetorical and incendiary statements against India, including on its domestic matters, in order to divert attention from their domestic political and economic failures," the MEA report further said.
According to it, India has completely and unequivocally rejected all actions and statements by Pakistan on matters which are completely internal to India. As a result, of our diplomatic outreach, both in India and abroad, there is a greater understanding of India's position that Jammu and Kashmir are an integral part of India and that the matters related to it are internal to India.
"Countries have also called on Pakistan to end its support and safe haven for terrorist groups operating on its soil, including those targeting India, and to resolve issues, if any, with India bilaterally and peacefully. Cross-border Terrorism India has consistently stressed the need for Pakistan to take credible, irreversible and verifiable action to end cross-border terrorism. India's attempts to build normal neighbourly relations with Pakistan continued to be undermined by Pakistan's continued support of cross-border terrorism and violence against India," the MEA said.
India is firmly and resolutely committed to taking all necessary measures to safeguard its national security in the fight against terrorism. India consistently raises the issue of Pakistan's continued support of cross-border terrorism and terrorist infiltration in bilateral, regional and multilateral fora; and briefs our partners and the international community at large on the continued concerns of cross-border terrorism emanating from Pakistan. In our outreach, credible inputs regarding the Pakistani origins of the captured terrorists are also shared, read the MEA report.