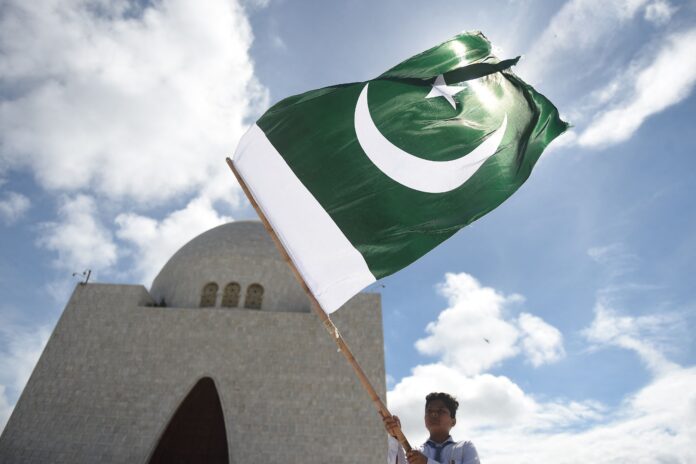 Islamabad [Pakistan], June 18: Pakistan's textile sector has faced a decline in textile exports for an eighth consecutive month on a year-on-year basis, demonstrating persistent challenges for the industry, Pakistan-based The Express Tribune reported.
Textile exports witnessed a month-on-month rise of 7 per cent in textile exports in May 2023, which reached USD 1.32 billion. However, there was a significant year-on-year decline of 20 per cent in comparison to the same period last year.
The trend of declining textile exports on a year-on-year basis has continued for the past eight months, The Express Tribune reported citing research carried out by Arif Habib Limited (AHL). Although there was positive momentum in May, the overall picture for the fiscal year 2023 remained negative, with textile exports worth USD 15.03 billion for the 11-month period, showcasing a year-on-year decline of 14.7 per cent.
These figures demonstrate the challenges faced by the textile industry and the need for sustained efforts to revive and strengthen its performance, according to The Express Tribune report. Nasheed Malik, an analyst at Topline Securities, said that Pakistan's textile exports witnessed their eighth consecutive month of decline on a year-on-year basis, the report said.
In May 2023, textile exports reached USD 1.32 billion, indicating a 7 per cent month-on-month increase. The value-added textile exports recorded USD 889 million, reflecting a 3 per cent increase from the previous month. The value-added products, towels, ready-made garments, and knitwear witnessed respective month-on-month increases of 10 per cent, 8 per cent, and 3 per cent. However, bedwear witnessed an 8 per cent decline.
Meanwhile, Basic textiles witnessed a 31 per cent month-on-month rise, with cotton cloth alone increasing by 19 per cent. With respect to volume, ready-made garments and towels rose by 8 per cent and 5 per cent respectively. Furthermore, cotton yarn and cotton cloth increased by 64 per cent and 22 per cent in volume, respectively.
In comparison to May 2022, Pakistan's textile exports saw a year-on-year decline of 20 per cent. The decline in textile exports was mainly due to a 21 per cent decrease in value-added products and a 19 per cent decline in the basic segment.
Value-added exports saw declines in bedwear, knitwear, ready-made garments, and towels, which lowered by 28 per cent, 22 per cent, 17 per cent and 5 per cent respectively, on a year-on-year basis.
During the 11-month period of fiscal 2022-2023, Pakistan's textile exports were worth USD 15.03 billion, showcasing a 15 per cent year-on-year decrease, the report said. Basic textiles saw a 22 per cent decline and value-added products decreased by 13 per cent in comparison to the previous year.
Volumetric exports of ready-made garments and knitwear rose by 46 per cent and 9 per cent respectively during this 11-month period, as per The Express Tribune report. It is anticipated that textile exports for the fiscal year 2023 will be between USD 16-16.5 billion, reflecting a decline of approximately 16 per cent in comparison to the previous fiscal year.
Market experts anticipate a rise in volumetric terms for textile exports as the inventory pileup gradually decreases and demand rises at export destinations, the report said. However, the decrease in product prices is likely to offset the effect