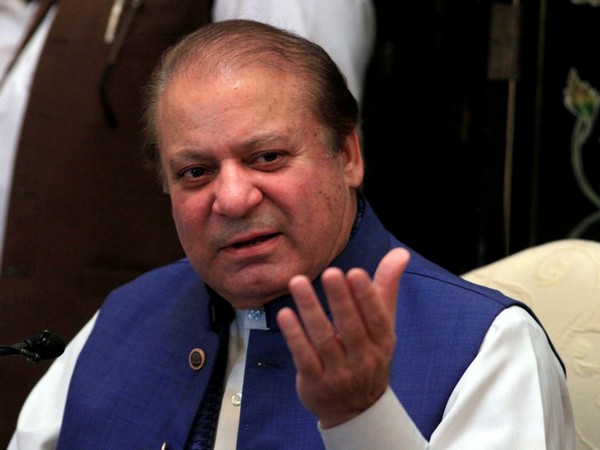 Islamabad [Pakistan], September 15: The Pakistan Muslim League-Nawaz (PML-N) chief Nawaz Sharif's spokesperson Muhammad Zubair said that Nawaz Sharif will return to Pakistan despite the Supreme Court verdict regarding amendment in corruption cases against political leaders.
The spokesman of PML-N Chief Nawaz Sharif and PML-N Chief Organizer Maryam Nawaz–Muhammad Zubair, during a media interaction in London, stated that Nawaz Sharif will travel to Pakistan on October 21 as scheduled.
The Pakistani media outlet reported that the leader and his party have no objections regarding the Pakistan Supreme Court verdict.
Earlier today, Pakistan's Apex Court approved the Pakistan Tehreek-e-Insaf leader Imran Khan's petition challenging amendments made to the country's accountability laws during the tenure of the previous Pakistan Democratic Movement (PDM)- led government, Geo News reported on Friday.
These cases, which were closed down following the amendments, will now be restored as the court declared the amendments void.
The three-member bench, headed by CJP Umar Ata Bandial, and comprising Justice Mansoor Ali Shah and Justice Ijazul Ahsan, held more than 50 hearings on PTI chief Khan's petition against the amendments and reserved the judgment on the hearing on September 5.
The Pakistan-based news outlet reported that the Supreme Court in its verdict restored graft cases against public office holders that were closed down following the amendments.
The apex court ordered restoring all graft cases worth less than Rs500 million that were closed down against the political leaders belonging to different political parties and public office holders and declared the amendments void.
These include the Toshakhana reference against Pakistan Muslim League-Nawaz (PML-N) Supremo Nawaz Sharif, Pakistan Peoples Party Co-Chairman Asif Ali Zardari and former prime minister Yousuf Raza Gilani, along with the LNG reference against former prime minister Shahid Khaqan Abbasi and the rental power reference against former prime minister Raja Pervez Ashraf, Geo News reported.
Additionally, the court directed the NAB to return all records related to cases to relevant courts within seven days.