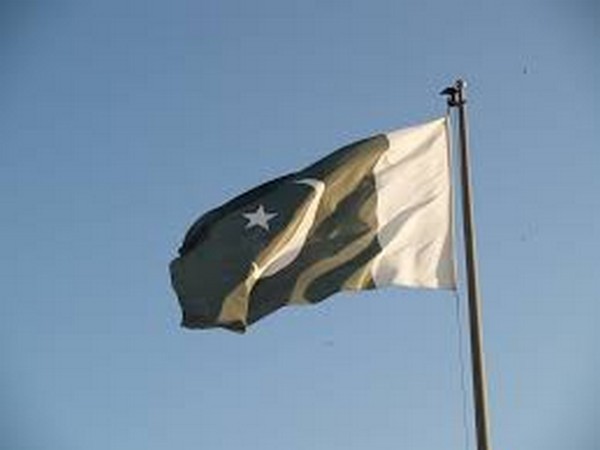 Islamabad [Pakistan], June 19: Former additional director of Pakistan's Federal Investigation Agency (FIA) Sajjad Bajwa has revealed that some 'black sheep' are there in the agency that is backing the agent mafia in Pakistan.
In a statement, FIA's ex-additional director revealed, "Some black sheep in FIA are backing the agent mafia. There are thousands of agents in Pakistan and the authorities will have to devise a strategy to catch them."
While commenting on the human traffickers in Gujrat and Gujranwala divisions, Bajwa said that some FIA officers pressurised the victim's family to compromise and step back from taking legal action against the accused agent, reported ARY News.
In a statement, over the Greece boat tragedy case, Bajwa said that people usually think that their lifestyle would be completely changed after reaching Europe. "Some people used to travel to Europe through land routes and others from Balochistan, Iran and Turkey while others choose air routes through Libya to enter Europe."
"It is a fact that the agent mafia is very active in Gujrat and Gujranwala divisions. Strict actions were not taken against the agent mafia [human traffickers] in both divisions. The members of agent mafia have usually saved themselves from facing actions through corruption and nexus with the influential people."
The former FIA officer admitted that the members of the agent mafia have strong connections in other countries. "If there is a will to catch the human traffickers then they would definitely be arrested."
Regarding the agent mafia's strong connections, Bajwa said that an FIA constable had been murdered by the human traffickers from Gujrat. "Instead of taking action, some FIA officers and members of the mafia protected the accused agent."
In a major development in the Greece boat tragedy case, FIA claimed to have arrested the main human trafficker from Sheikhupura, Punjab.
Earlier, on June 14, dozens of migrants and refugees on board the trawler that sank off Greece's Peloponnese peninsula killed at least 78 people.
As many as 750 men, women and children – also from Syria, Egypt, and the Palestinian territories – were on board the vessel, trying to reach relatives in Europe. The sinking was one of the worst disasters of its kind this year. The Greek coast guard has defended its response to the tragedy.
Earlier on Sunday, the officials apprehended 10 alleged human traffickers in the country days after dozens of migrants drowned off the coast of Greece.