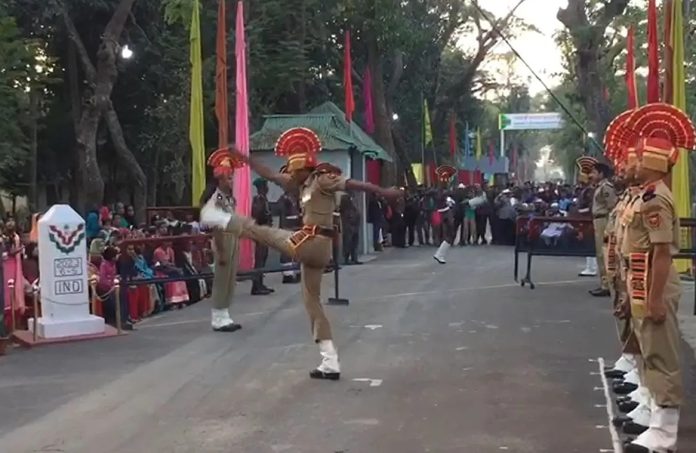 Bangladesh Prime Minister Sheikh Hasina is expected to inaugurate the Akhaura-Agartala rail line along with Prime Minister Narendra Modi in September. This project is creating considerable excitement among residents, and rightly so, since it could be a game-changer for both India and Bangladesh.
Goods can be transported from other seaports of India to states in the northeastern region via Agartala, using the Chittagong and Mongla ports of Bangladesh. This will help increase trade and facilitate the swift and cost-effective transportation of goods.
Akhaura used to serve as the railway link for Agartala before Independence. The project, implemented with the assistance of an Indian loan, has been completed over 90 percent, and the work of laying the railway line is finished.
The railway line, spanning 15.064 km in length — 5.05 km in India and 10.014 km in Bangladesh — will connect Bangladesh's Akhaura through an international immigration station at Nischintapur on the outskirts of Agartala. This station will be a dual gauge station for passenger and goods interchange between India and Bangladesh.
The Memorandum of Understanding (MoU) was signed during Prime Minister Sheikh Hasina's visit to India in January 2010. Following that, the project, which commenced in 2016, has been extended for the fourth time until June 2024. In other words, this project, which has been ongoing for 13 years, is finally coming to fruition.
The project was initially expected to be completed in 2020, but it was delayed due to land acquisition issues and the outbreak of the Covid-19 pandemic. The 15-km-long railway line will connect Bangladesh's Akhaura through an international immigration station at Nischintapur along the India-Bangladesh border. Once operational, the railway will reduce travel time between Agartala and Kolkata from 31 hours to 10 hours, opening up opportunities for trade, tourism, and cultural exchange.
The Railway Ministry of India allocated Rs 153.84 crore for this project. The Ministry of DONER (Development of North Eastern Region) is funding the project, and Rs 708.74 crore of the estimated cost has already been provided and utilised. This railway link is part of the 16 transit routes that have been declared, enabling cargo transportation from Chattogram or Mongla port to Indian states.