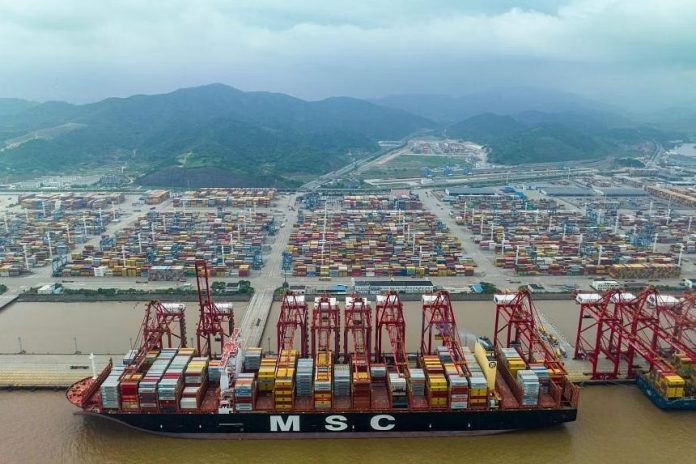 BEIJING – China in July suffered its biggest fall in exports for more than three years, official data showed on Tuesday, as the world's second-largest economy is battered by sluggish global demand and a domestic slowdown.
The data will likely ramp up calls for leaders to do more to revive growth, after they laid out a series of stimulus measures in recent weeks focusing on consumers and the troubled property sector.
Sales of Chinese products to foreign markets sank 14.5 per cent year on year in July, a third consecutive drop, according to the customs authority.
The decline was bigger than expected and the heaviest since a 17.2 per cent plunge in January-February 2020, when the economy came to a standstill in the early weeks of the Covid-19 pandemic.
Apart from a brief rebound in March and April, exports have been in constant decline since October.
The threat of recession in the United States and Europe, combined with high inflation, has contributed to weakening international demand for Chinese products in recent months.
Exports dived 12.4 per cent year on year in June.