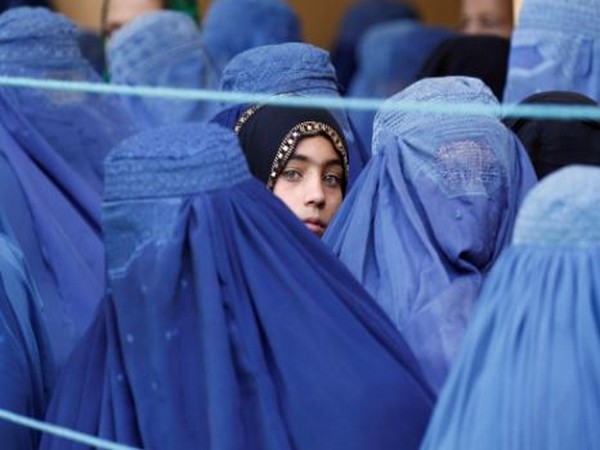 Kabul [Afghanistan], April 8: Afghanistan has been pushed deeper into a humanitarian crisis after the Taliban banned female aid workers from working at NGOs, disabling aid delivery at a time when numerous people are in dire need of assistance in the country.
Due to significant underfunding and restrictions on female relief workers, the UN Office for the Coordination of Humanitarian Affairs (OCHA) stated that Afghanistan is under an emergency and requires aid.
Citing OCHA's report, agencies reported that despite the fact that 20 million people are suffering from extreme hunger and six million of them are on the verge of starvation in the war-torn country, only USD 213 million has been raised so far through assistance.
"While we continue to engage with the Taliban de-facto authorities to find a solution to these decrees, we urge the international community not to punish the Afghan people further by withholding critical funding. Aid agencies remain on the ground delivering lifesaving assistance to millions of people, and national and international NGOs have continued to implement programmes over the past three months despite the very challenging circumstances. The population has already endured so much, it would be unconscionable to impose further harm on them by depriving them of an essential humanitarian lifeline," head of OCHA in Afghanistan, Ramiz Alakbarov stated.
"The world cannot abandon the people of Afghanistan at this precarious moment," said Ramiz Alakbarov, according to the report.
If aid is not given, more people would become vulnerable, according to Wahidullah Amani, a spokesman for the World Food Organization in Afghanistan.
Residents of Kabul have emphasized that they require humanitarian aid more than ever right now.
Since the Taliban seized power in Kabul last year, the humanitarian situation has been exacerbated in the wake of an unprecedented nationwide economic, financial and humanitarian crises.
The Taliban dismantled the system to respond to gender-based violence, created new barriers to women accessing health care, blocked women's aid workers from doing their jobs, and curtailed their basic rights.