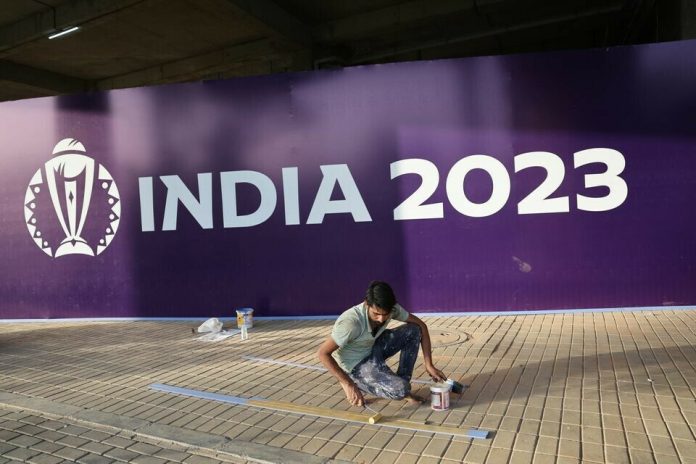 The organisers of the 50-overs World Cup in India are working to secure visas for fans and media from Pakistan, the governing International Cricket Council (ICC) said after complaints from the Pakistan board.
Visas for the Pakistan team were granted barely 48 hours before they left for what is their first tour of India since the T20 World Cup in 2016.
Cricket has been a victim of a soured political relationship between the neighbours and bitter rivals, who play each other only in multi-team events like the World Cup.
The Babar Azam-led team were pleasantly surprised by the warm welcome they received in Hyderabad, but they have lamented a lack of support from the stands as their fans remain stranded in Pakistan.
"This is an obligation of our host and they are working hard on it with our full support," an ICC spokesperson said in a statement to Reuters.
"Every effort is being made to get this sorted."
The Pakistan Cricket Board said in a statement on Friday that the visa delay had put the PCB "under immense pressure".
"PCB is disappointed to see that Pakistani journalists and fans are facing uncertainty about obtaining an Indian visa to cover Pakistan's opening game in the ICC World Cup," it said.
"Their presence not only adds vibrancy to the stadium but also contributes to the global coverage and appreciation of the game.
"We have been reminding ICC about their obligations and members' agreement on issuing visas for fans and journalists for the last three years and continue to raise concerns with all relevant authorities."
Pakistan began their campaign on the field with an easy victory over the Netherlands on Friday. They next take on Sri Lanka in a match between two former champions on Tuesday.