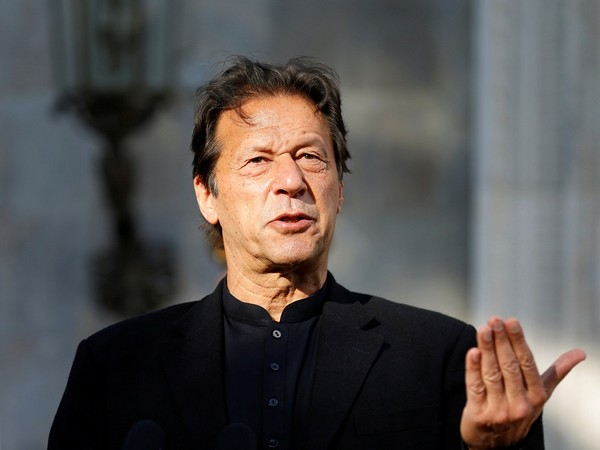 Islamabad [Pakistan], March 10: Former Prime Minister of Pakistan and Pakistan Tehreek-e-Insaf (PTI) chairman Imran Khan is facing a total of 37 cases filed against him in different parts of the country, reported The News International.
These include litigation, police and Federal Investigation Agency (FIA) cases and also proceedings launched by the Election Commission of Pakistan (ECP) against the PTI chief.
According to the litigation status report of Imran Khan provided by Fawad Chaudhry, Khan himself is a petitioner in 19 cases, which have been filed against government departments and individuals.
However, there are a total of 37 cases against Khan in which he is directly involved. According to the report, a total of 21 FIRs are registered against the former prime minister out of which 11 were registered in a single day on May 25, 2022 while eight were registered on May 26. The remaining three FIRs were registered on August 8, reported The News International.
It is important to mention here that the provided list does not include recent cases filed against Imran Khan. Out of the total litigation cases, five are ongoing in the Supreme Court of Pakistan after being filed by Khan against the Federation of Pakistan.
In the Islamabad High Court, Khan has filed two cases against the Election Commission of Pakistan while two cases are registered against him in the same court.
In the Lahore High Court, a total of six cases are filed by Khan, four against the Federation of Pakistan while two against the election commission. However, only two cases are ongoing against Imran in the LHC. A total of three cases are ongoing in the Peshawar High Court, involving Khan, in which he is a petitioner in only one case, reported The News International.
In the Islamabad District Court, there are three cases against the former premier. The Election Commission of Pakistan is pursuing five cases against Khan, which include foreign funding case, KP helicopter case, removal of chairmanship case and contempt case for using inappropriate language against the commission and chairman commission.
The Federal Investigation Agency has registered two cases against Khan and both are related to the cipher. Further, in anti-terrorism courts, Imran is facing three cases. Only one case has been filed against Khan by the FIA Banking Crime Court Islamabad.
Earlier this week, the PTI chief had claimed on Twitter that 76 cases have been registered against him.
"My 76 cases and increasing rapidly include terrorism, blasphemy and sedition. In sedition case, neither the officer is named nor institution identified," Khan had claimed.
The PTI chief had alleged the cases resulted from the imposition of a "bunch of criminals" [on the nation] who lack "intelligence, morality and ethics".