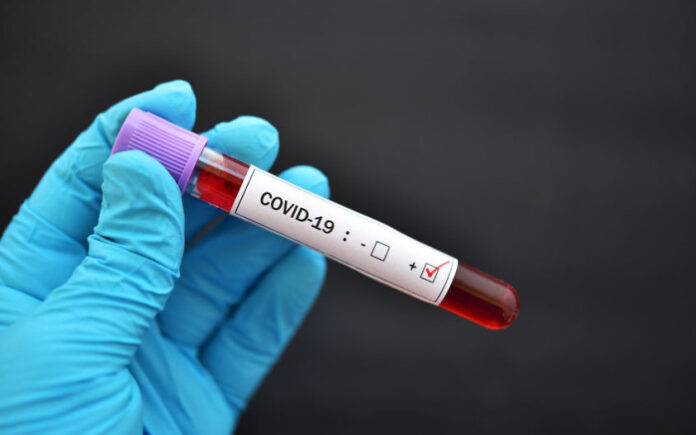 China was walloped by Covid-19 resurgence in May, with a positive test rate nearing the peak seen during the tsunami wave at the end of 2022, according to government data released over the weekend.
The proportion of people diagnosed with Covid at hospitals across the country has risen more than five-fold since April, reaching more than 40% of those tested at the end of May, data released by the Chinese Center for Disease Control and Prevention on Sunday showed.
That level of infection hasn't been seen since early January, when the surge unleashed by Beijing's sudden abandonment of restrictions at the end of 2022 started to come off its peak. At the time, three out of every five people tested in hospitals were confirmed to be infected.
China also reported 164 deaths in May among those who contracted Covid, out of 2,777 severe infections – a number that steadily increased over the course of the month. Meanwhile, the XBB sublineage of omicron completely overtook earlier iterations of the virus to drive the country's resurgence, much as it has everywhere else in the world.
The China CDC Covid data for May, which came more than month after the agency last issued a weekly surveillance report at the end of April, confirmed anecdotal evidence of a second wave reported in local and social media. Natural immunity among the country's 1.4 billion people has waned in the months since the initial surge, which was believed to have infected 80% to 90% of the population.
The economic impact of May's resurgent wave appears muted. Chinese swarmed scenic spots across the country during the Labor Day holiday, sending both the number of domestic trips and spending above pre-pandemic levels in 2019.
There's also little sign of widespread absenteeism at factories and offices, with doctors reporting that most illnesses are mild. A recent estimate from Airfinity, a predictive health analytic firm based in London, suggested China's second wave will see 112 million people infected, less than one-tenth the number who contracted the virus in the initial outburst.
Still questions remain about the trajectory of the resurgence in June. Zhong Nanshan, a renowned pulmonary disease expert and one of the country's top Covid advisers, had predicted the second wave would peak at the end of June, likely with more than 65 million cases a week.
The CDC data, however, is already showing tentative signs that the resurgence started to lose momentum at the end of May, when the increase in the Covid positivity rate was much more subdued than in previous weeks.