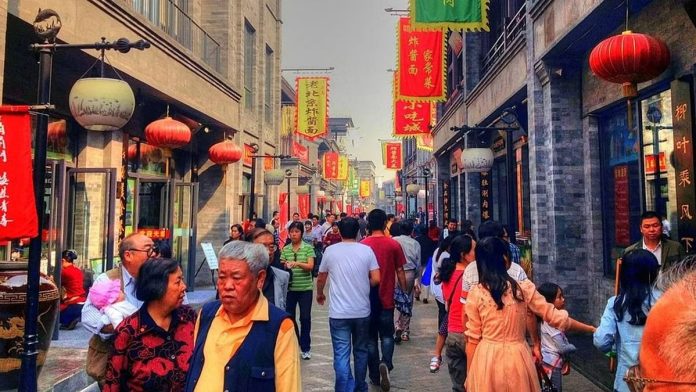 New Delhi: China is facing a host of economic troubles — consumer prices have declined for the first time in more than two years, exports are down and one of its largest private property developers is reportedly facing a liquidity crisis.
The reasons behind this are plenty, experts told, ranging from political decisions taken in the past, to a growing debt burden, weak consumer confidence, an ailing real estate market and an ongoing trade war with the US.
Sriparna Pathak, an associate professor of Chinese Studies at O.P. Jindal Global University, said the Chinese economy has been struggling due to a loss in consumer confidence, and lower consumption has led to its economy tipping into deflation.
"Consumers want to save for a rainy day given the lack of confidence in the economy. There are multiple reasons behind this but the immediate reason is the three-year Covid lockdown that was enforced by the Chinese government," she added.
The Consumer Price Index (CPI) declined by 0.3 percent year-on-year in July, according to the National Bureau of Statistics of China. Furthermore, data released Tuesday by the General Administration of Customs (GAC) showed that exports declined in July by 14.5 percent year-on-year.
A decline in the CPI indicates that the Chinese consumer sector fell into deflation. A report in Reuters noted that "anxiety is rising that China is entering an era of much slower economic growth akin to the period of Japan's 'lost decades' (from the 1990s), which saw consumer prices and wages stagnate for a generation".
Pathak explained that there exists a problem of overcapacity and oversupply of goods in China and credited the weakening exports to its trade war with the US since 2018.
Last month China is also facing a heightened debt burden.
To achieve growth at all costs in the aftermath of the 2008 global financial crisis, provincial governments in China, prohibited from borrowing for the most part, began setting up local-government financing vehicles (LGFVs) to raise money for large infrastructure investment projects. This led to almost doubling of LGFV debt between 2017 and 2022.
On Tuesday, Country Garden, one of China's largest private property developers, announced that it had not paid out two-dollar bond coupons due on 6 August totaling $22.5 million, confirming fears that the realtor was having repayment difficulties, according to Reuters.
Enumerating China's economic woes, Pathak highlighted that any financial trouble faced by China would impact the global economy given the interdependence among nations.