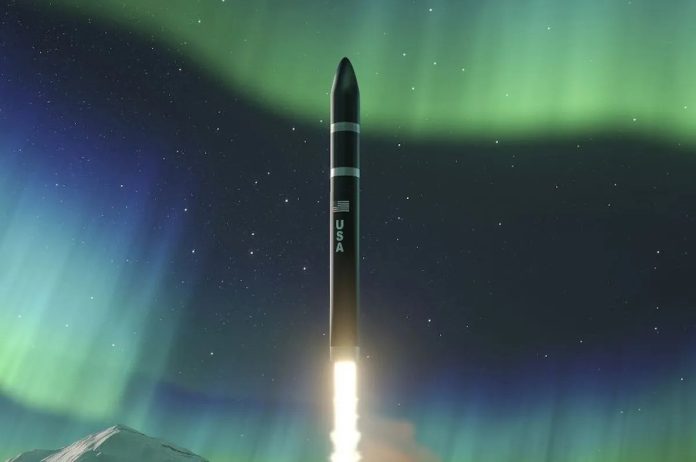 The US is racing to develop its next-generation homeland missile defense system as China, Russia and North Korea field new, sophisticated types of missiles capable of punching through existing US defenses.
This month, US defense contractors Lockheed Martin and Northrop Grumman are accelerating the Next-Generation Interceptor (NGI) development with plans to shave months off their earlier production schedule to develop a prototype by 2027.
A Lockheed Martin spokesperson said that the company has validated all the design elements of its Next-Generation Interceptors with the US Missile Defense Agency (MDA) on an accelerated schedule, according to the report. The spokesperson said Lockheed Martin has been consistently on track to deliver its prototype by 2027.
On August 7, Lockheed Martin announced that, following successful subsystem reviews, the company is gearing up for an "all up round" preliminary design review this quarter.
The report indicated the MDA will assess if Lockheed Martin's designs are ready for the critical design review phase. For Northrop's part, the company finished the systems requirements review three months ahead of schedule and is now aiming for a two-month preliminary systems review.
The move accelerates the critical design review process to the end of 2024 from early 2025. Breaking Defense also reported that Northrop has produced the initial batch of solid-fuel rocket cases for the program.
The report notes that these cases will be filled with inactive propellants and transported to Redstone Arsenal in Alabama, where they will be combined with an interceptor.
After that process, Northrop will continue pathfinder activities and further validate the process, noting that the interceptor will undergo further testing and process verification once the integration process is completed.
Patty-Jane Geller notes in a March 2023 article for the Heritage Foundation think tank that unlike the older Ground-Based Interceptor (GBI), which was declared operational in 2003, the NGI will include multiple kill vehicles to intercept multiple objects such as warheads and decoys coming from one missile.
Geller also notes that the NGI is designed as a single system explicitly for missile defense, in contrast to the GBI, which was rushed into service due to operational needs and employed parts initially designed for other missions, adding complexity to maintenance and upgrades.
Ultimately, Breaking Defense says the MDA plans to buy 20 NGIs starting in 2028 to augment the current GBI.
Asia Times notes that, as of 2021, the GBI is a significant component of the US Ground-Based Midcourse Defense (GBD), the only US system defending all 50 US states against a limited intercontinental ballistic missile (ICBM) attack from China, Russia or North Korea. China and Russia can credibly currently threaten the US while North Korea is actively developing ICBMs to break the logic of US extended deterrence on the Korean Peninsula.
China's solid-fuel DF-31 ICBM family poses a severe strategic risk to the US. Missile Defense Advocacy Alliance (MDAA) notes that the modernized DF-31A variant, which entered service in 2007, is a road-mobile and silo-capable design with a projected range greater than 11,000 kilometers, giving it the potential to strike all areas of the US, Europe and Russia.
MDAA mentions that, unlike the older DF-31, the DF-31A conceals its warhead under a shroud and reportedly employs penetration aids, including at least eight decoy warheads.
It also says that a newer variant, the DF-31B, is reportedly under development. MDAA says that the DF-31 reduces the ICBM technology gap between the US, China and Russia, with its MIRV capabilities having the potential to defeat US missile defenses. That, in turn, may give China strategic cover against US intervention during a Taiwan contingency.
Similarly, MDAA notes that Russia's RS-28 Sarmat, which was first commissioned in 2010, can strike targets 10,000 kilometers away with between 10-16 MIRVs and possibly 24 YU-74 hypersonic glide vehicles in the future.
MDAA notes that the RS-28 serves both symbolic and strategic functions for Russia, underscoring its status as a nuclear power on par or more advanced than the US, which is still belatedly modernizing its nuclear arsenal.
MDAA also notes that the RS-28's capability to carry hypersonic weapons has the potential to make current-generation missile defenses such as the GBI obsolete.
Alexander Ward claims in a February 2023 article for Politico that North Korea may already have enough ICBMs to overwhelm US missile defenses, noting that it unveiled 10 to 12 Hwasong-17 ICBMs during a military parade that month.
Ward also mentions that the Hwasong-17 can theoretically hit the US from North Korea, although he says Pyongyang has yet to demonstrate that capability.
More pointedly, he notes that the US has just 44 GBIs to intercept a potential limited ICBM attack from North Korea, but if it can fit four MIRVs into each Hwasong-17, Pyongyang can launch more nuclear warheads than the US has interceptors.
Given China, Russia and North Korea's missile advances, the GBD may no longer be an effective defense against ICBM attacks. In a September 2020 Breaking Defense article, Lockheed Martin explained why the long-serving system is overdue for a replacement, which it said is unfit to defend the US from ICBM threats from the 2030s and beyond.
Underscoring that fact is the GBD's low success rate in testing. Missile Threat noted back in 2017 that out of 30 GBD tests since 1997, 17 of which were intercept tests involving a target ballistic missile, only nine of the 17 hit their mark, resulting in a success rate of just 53%.
Lockheed Martin notes that the most recent attempt to modernize the GBD was the Redesigned Kill Vehicle (RKV), initiated in 2015. However, the program was canceled due to engineering flaws resulting in multi-year delays and hundreds of millions of dollars in cost overruns.
Lockheed Martin says that reusing standard technologies that were not designed for space use has resulted in the need to overhaul completely most related flight systems.