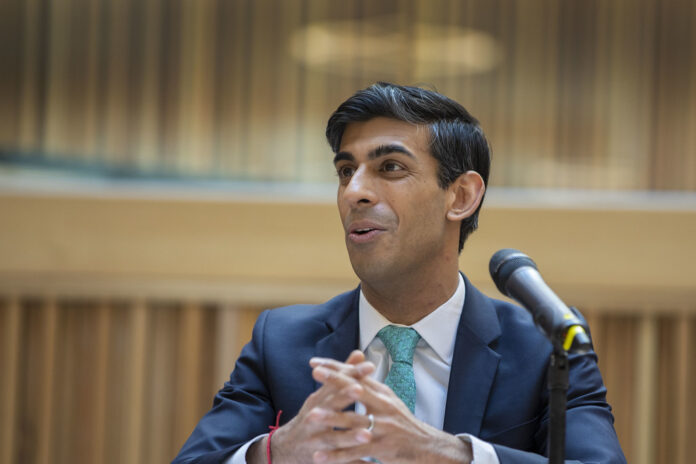 Failure to develop an effective strategy for dealing with national security threats from China has allowed their intelligence to aggressively target the UK, a report has said.
The report by Parliament's Intelligence and Security Committee said China has penetrated "every sector" of the UK's economy.
It accuses the government of failing to recognise the issues involved.
The prime minister said he was "keenly aware" there was more to do.
Rishi Sunak said the government had taken measures to prevent interference by reducing Britain's reliance on Chinese technology, but he wanted to have "open" and "constructive" relations with China.
According to the report, which is highly critical of the UK government, "China's size, ambition and capability have enabled it to successfully penetrate every sector of the UK's economy".
The level of resources dedicated to tackling the threat of China's "whole-of-state" approach "has been completely inadequate," the report says.
"The nature of China's engagement, influence and interference activity may be difficult to detect," it says.
"But even more concerning is the fact that the Government may not previously have been looking for it."
The committee says that the intelligence agencies' focus on covert Chinese activity meant that "they did not even recognise that they had any responsibility for countering Chinese interference activity in the UK."
'Monitoring and controlling'
The report also examines China's interference in UK academia, targeting of industry and technology, investment deals involving China and China's involvement in the UK's critical national infrastructure.
Chinese investment in the UK, the report says, has gone unchecked. It expresses "serious concern" at the fact that the government, in the committee's view, "does not want there to be any meaningful scrutiny of sensitive investment deals".
The government has "shown very little interest in warnings from academia", about China's leveraging of fees and funding, influence over UK academics "through inducements and intimidation" and the "monitoring and controlling" of Chinese students.
Some academic institutions "seem to be turning a blind eye" to such efforts, "happy simply to take the money," the report added.
In a section on the targeting of industry and technology, the report says overt Chinese acquisition routes have been welcomed by the government "regardless of the risks to national security."
Committee chairman Julian Lewis said: "We are on a trajectory for the nightmare scenario where China steals blueprints, sets standards, and builds products, exerting political and economic influence at every step."
'Challenge to the international order'
On China's investment in the UK's energy sector, the report says it is "naïve to assume that allowing Chinese companies to exert influence over the UK's civil nuclear and energy sectors is not ceding control to the Chinese Communist Party."
It adds: "We question how any department can consider that a foreign country single-handedly running our nuclear power stations shouldn't give pause for thought."
In response to the report, Prime Minister Rishi Sunak said he still wanted to have "constructive" relations with China, but acknowledged it posed "an epoch-defining challenge to the international order."
Mr Sunak, who has been under pressure from some members in his party to take a tougher stance on China, said: "We are not complacent and we are keenly aware that there is more to do."
The prime minister also highlighted that the ISC probe began in 2019 and took most of its evidence in 2020, which pre-dated security reviews in 2021 and 2023.
These "comprehensive" national security and international policy reviews "considerably strengthen" the UK's position on China," he said.
"The government has already taken actions that are in line with many of the committee's recommendations."
ISC members say they are "surprised at how long it has taken for a process to be put in place to identify and protect UK assets."
This, they say, is a "serious failure and one that the UK may feel the consequences of for years to come."
The committee says it recognises the difficult trade-offs involved in balancing security and prosperity, but it urges the government to "ensure that it has its house in order such that security concerns are not constantly trumped by economic interest."