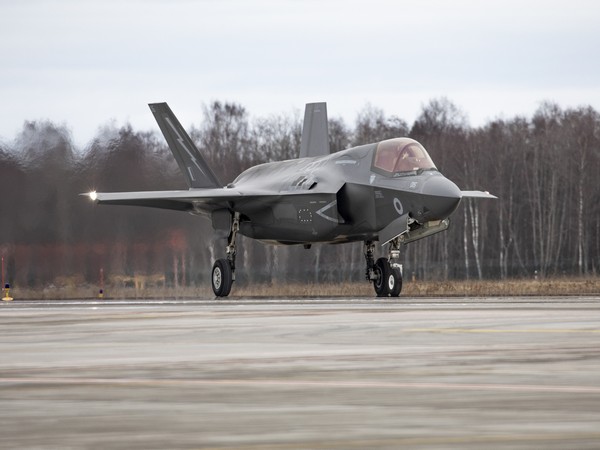 Warsaw [Poland], March 17: Poland – the first NATO member to do so – on Thursday pledged that it would send four MiF-29 fighter jets to Ukraine. This was a significant development in Kyiv's struggle to fend off Russian aggression, CNN reported.
President Andrzej Duda said that almost a dozen aircraft that Poland had inherited from the former German Democratic Republic would be handed over in the upcoming days after being serviced.
Duda added, "When it comes to the MiG-29 aircraft, which are still operating in defence of Polish airspace, a decision has been taken at the highest levels, we can say confidently that we are sending MiGs to Ukraine."
In providing Kyiv with heavy weaponry, Warsaw has assumed a leading position among NATO allies. A step beyond the rest of the alliance's commitments, Poland's statement that it will send the Soviet-designed aircraft may put pressure on other members to follow suit.
The US said on Thursday that Poland's proposal would not require Washington to act, given that other NATO countries have been unwilling to go much beyond their earlier this year decided to send tanks to Kyiv.
The Polish president voiced the support of his nation and the Czech Republic for Kyiv while speaking at a news conference in Warsaw alongside his new counterpart, Petr Pavel.
President Duda also said, "The Czech Republic and Poland are countries that are in the absolute vanguard when it comes to supporting Ukraine, both at humanitarian and military levels."
Even before Russia invaded Ukraine, Poland was one of the loudest opponents of Russia in Europe. Many people in Poland's political and diplomatic circles still view Russia from the Cold War perspective. Warsaw has always held the opinion that Putin is an unreliable leader and that any Russian expansion should be resisted at all costs. It is one of the few NATO nations with a legal obligation to fulfil its 2 per cent of GDP commitment to defence spending and is an active member of the European defence community.
Deploying MiGs is not out of the ordinary for Poland, and it fully complies with its NATO membership.
Although, this might alter the dynamic inside the alliance, serving as a stimulus for more nations to do so, or it might enrage nations like Hungary who are against NATO to get more involved in the fight.
The main concern will be whether it exerts pressure on the United States and the United Kingdom, which would then exert pressure on Germany. In the end, Poland presumably intended to put this pressure on other allies.
According to the White House, President Joseph Biden won't send F-16 planes since Poland's decision to send the fighter jets is a "sovereign choice," made on Thursday.
John Kirby, a senior official at the US National Security Council, claimed that it didn't alter his organisation's thinking regarding F-16s.